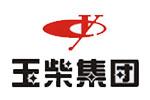 Guangxi Yuchai Special Purpose Vehicle Co., Ltd.
Guangxi Yuchai Special Purpose Vehicle Co., Ltd. is the production base of sanitation equipment of Yuchai Group and special purpose vehicle and is also the important export base of engineering truck.
Company is located at Nanning city, the capital of Guangxi province, China. It was restructured by Guangxi Yuchai Group Co., Ltd. and Nanning Zhuangning Assets Co., Ltd. on November, 2005.
Products have been developed into 3 sections including 9 classifications about sanitation equipment, engineering truck, and track maintenance machine. As for the sanitation section, it is one of the earliest companies to research the waste transfer station at home. The waste transfer station developed by this company covers small station (less than 150t/d), medium (150~450t/d), and large (more than 450t/d), which could satisfy the demand of waste collection and transfer process requirement and all kinds of station at home and abroad. The advantages of the equipment, including less investment, small taken area, high efficiency, low labor strength, easy operation, no pollution, and low energy consumption, etc have win lots of popularities among sanitation departments.
Company owns the provincial enterprise technology center, and has all kinds of technicians around 80, 35 high technicians included. Strong technology research and development platform has been established by the collaboration with Yuchai Engineering Institute and Guangxi University, as well as the other famous institutes and colleges in China. Advanced products development and management tool, such as, CAD, PDM, CAPP, and ERP system, has been introduced in the company.
Brand strategy, quality management, and improved process technique make the products quality enhanced over years' development. ISO9001:1994 quality system certificate has been passed in 2001, and ISO9001:2000 passed in 2002, and compulsory certificate of auto products in 2003.
Our company complies with the service principle "my responsibility is to make customer satisfied", and the strong sales service system has been established. 15 foreign offices and 160 service stations have been built, and the interactive services with 500 service stations of Yuchai group has realized three "24 hrs" (24 hrs on work, 24 hrs out serving, the average in-place time is within 24 hrs). We win a good reputation for products and market for our honest, fast and considerate service.
We are looking forward to working together with you.