GAC Hino 700 6×4 tractor wins fuel-prudent award
www.chinaspv.com: The 4th China fuel-prudent awarding ceremony was held in Beijing on Nov. 7, and the ceremony was witnessed by Foton, Dongfeng Liuqi, Beiben, JAC, GAC-Hino etc. truck makers. GAC Hino 700 6×4 tractor was awarded the winner of 380-400 hp trucks, and this is the second time for GAC-Hino to win.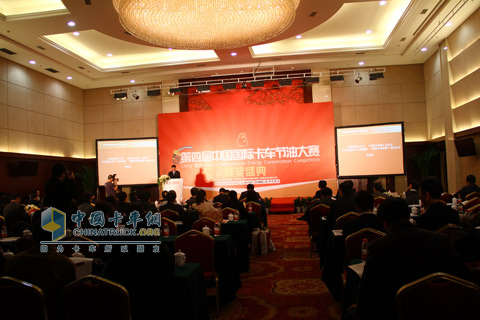 " GAC-Hino focuses on fuel-prudent since starting to produce trucks, " said Chen Miao, deputy general manager of GAC-Hino.
GAC Hino 700 6×4 tractor features high safety property, strong power and fuel-prudent. Shanghai Hino P11C 380 hp engine is equipped, ZF 16-speed gearbox are adopted to guarantee excellent power system.