Sinotruck Takes an Order of 305 Units at Product Promotion in Qingdao
www.chinaspv.com: On April 25, 2017, a product promotion entitled "go ahead with more outcome, higher speed, better quality and less cost" was held in Qingdao. Sinotruck's Strategic cooperative partner including Qingdao port, China National Foreign Trade Transportation (Group) Corporation and COSCO SHIPPING, leading logistics companies and users in total 200, were invited to attend the promotion and an order for 305 units was signed.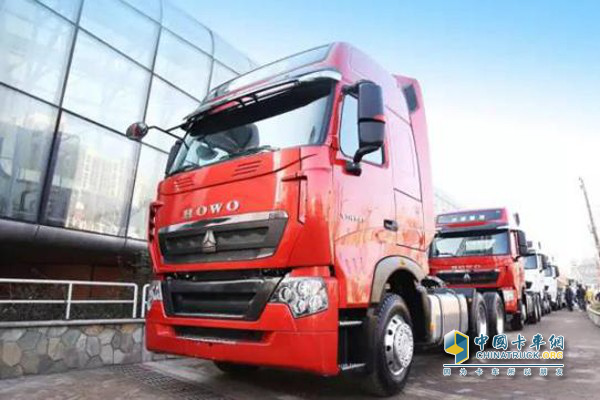 HOWO-T7H
As the new version of GB1589 issued and the formal implementation of the 921 regulations, the demand for weight, safety, comfort and attendance keeps going higher. In face of the higher demands in the market, Sinotruck made shifts in products and sales strategy to respond to the various demands by developing vehicles appropriate for logistics, hazardous article transport, earth soil transport, sand transport, mining tranport, heavy-haul, port tractor-trailer, express transport, coal transport and refrigerated transport.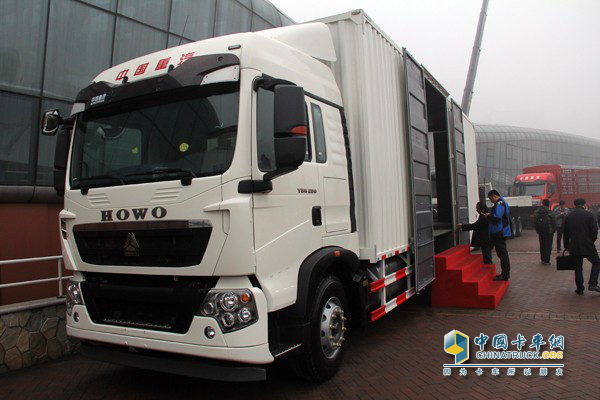 HOWO-T5G
Sinotruck portfolio, which includes HOWO-T7H, HOWO-T5G and HOHAN J7G, target at hazardous article transport, port tractor-trailer and freight transport with strong adaptability. T7H aiming at medium-high end, is seen as the first choice for long-distance freight delivery. In terms of medium and short-distance transport, HOHAN enables its customers to easily add more value due to high cost performance and lightweight. In addition to high reliability, better fuel economy, light weight as compared to the products of its kind, this explains why customer choose Sinotruck.
The product promotion was constantly crowded with customers and concluded with an order of 305 units.