Geely Gets a 1,000-unit Order for Electric Light Trucks
www.chinatrucks.com: On May 18, 2017, Geely holds a press release conference on Yuancheng electric light truck and bus themed at "E electric runs faraway to explore longer distance" in Chengdu. At this conference, it launches its Yuancheng E200 light truck and E12 bus. On the conference, E200 electric light truck is awarded with an order of 1,000 units from Bapima Automotive Leasing Company.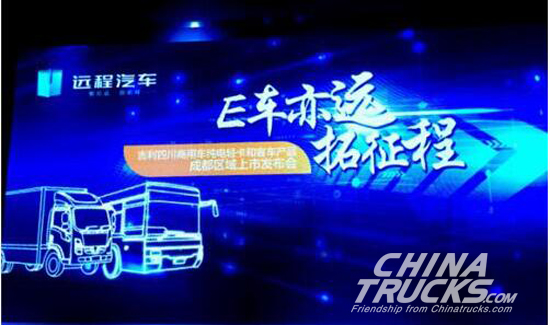 With two years of R&D, Yuancheng E200 has gone through normal temperature test and cold start test in -21℃ low temperature environment in Heilongjiang province, Northeast China. The test result shows that E200 electric light truck can finish starting within 2.9s.
Yuancheng E200 is fitted with 83kWh large-capacity lithium iron phosphate battery with driving range upto 280km. Hu Xiaowei says that "E200 is developed specially for urban logistics. Its standard blind area monitoring in the right can effectively help to cope with complex urban road conditions so as to prevent from accidents. It is hoped that E200 light truck can become the standard truck for urban logistics."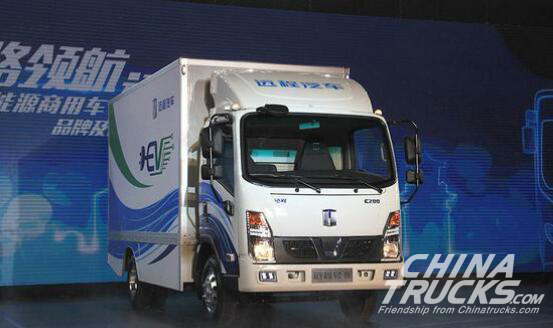 In terms of economy, Yuancheng E200 electric light truck has superior advantages. "It require only 20-30% payment of maintenance fees as compared to the traditional fuel vehicle. Besides, it has braking energy recycle and can save as much as 15% energy." Hu Xiaowei goes on, "E200 has a body dimension of 17m³, 0.5 m³larger than that of its competitors."
At the release conference, General Manager Yang Zhihui from Bapima Automotive Leasing Company says: "our company has put on trial 50 units of Yuancheng E200 electric light trucks in Chengdu, Hangzhou, and Xi'an since the end of last year. At present, these trucks have been in operation for more than 5 months. The driving range, operation comfort, load capacity and body dimension are all highly praised by users and many drivers are eager to drive it." He also says "after experiencing the security, economy, reliability and intelligence, we have placed another order for 1,000 units of Yuancheng E200 electric light trucks with Geely. The delivery is expected to start from the end of this month."