World's First Allison-equipped Factory MAN Truck Begins Service
www.chinaspv.com: Volunteer fire department Zell am Ziller recently took delivery of its newest fire truck, a MAN TGS 18.400 4x4 featuring an EMPL TLF-A 3000/150/50 body and a fully automatic Allison 4000 Series™ transmission.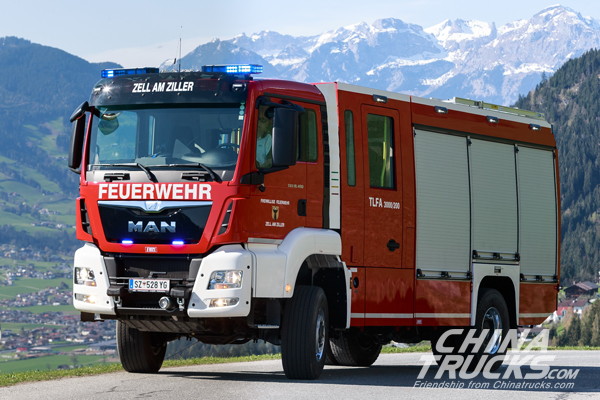 "The MAN TGS 18.400 4x4 with an Allison transmission sets new standards for vehicles operating in heavy-duty fire and emergency applications," said Roman Eggenfellner, team manager for municipal sales at MAN Truck & Bus Austria AG. "The assembly of the transmission ex-factory means on one hand the continuation of a long tradition and, on the other hand, satisfies the specific demands of the tender requirements in an impressive manner. The performance of this driveline in terms of acceleration and shift quality underlines MAN's market and technology leadership in the fire and emergency market."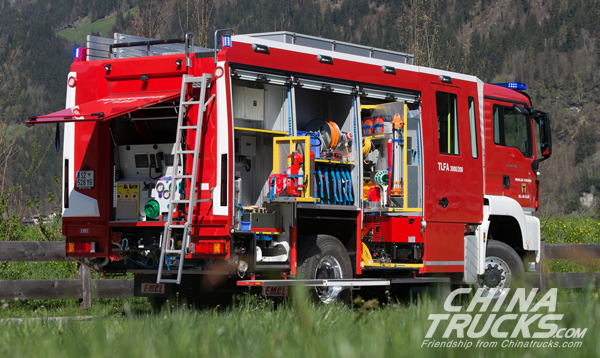 Zell am Ziller is the heart of the Ziller Valley, a popular winter sports region in the Austrian Alps with 660,000 overnight stays per year. The operational area of the volunteer fire department covers 41 km² and includes a tunnel, three cable railway companies, numerous hotels, alpine meadows and ski huts, and an altitude difference of almost 2,000 meters.
"Dynamic uphill trips are very common for our rescue operations," said Siegfried Geisler, commander of the Zell am Ziller fire brigade. "The starting and braking on steep gradients, narrow roads and hairpin curves requires full concentration of our drivers. We wanted an Allison Automatic because it provides the transmission technology we trust to get us to an emergency site faster and safer, even under harsh operating conditions."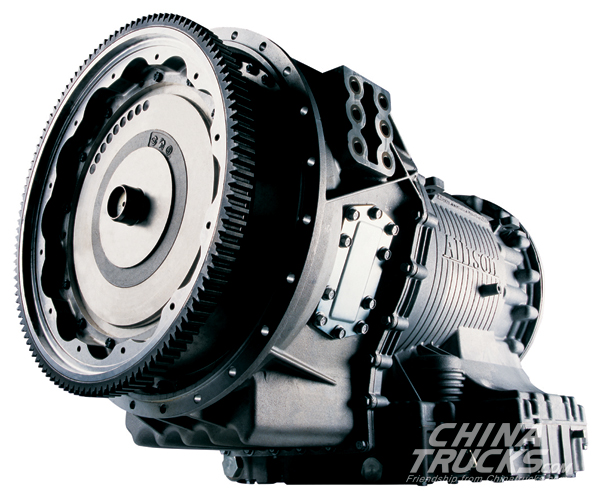 Moving an 18-ton vehicle uphill quickly during emergency operation requires transferring full engine power and torque to the wheels. The Allison 4000 Series fully automatic transmission offers a patented torque converter and uninterrupted power shifts for excellent acceleration and continuous traction.
"By providing the Allison fully automatic available as series option, MAN Truck and Bus AG is fulfilling the desire of many fire departments for a drive configuration that offers outstanding performance, reliability and ease of use under extreme conditions" says Harald Rosenauer, director of OEM, DOEM and new business development in western and central Europe for Allison. "The MAN and Allison relationship provides a proven powertrain that perfectly fits the severe requirements of heavy duty rescue. With its 400 hp engine coupled with the Allison 4000 Series transmission, the vehicle delivers impressive acceleration and performance."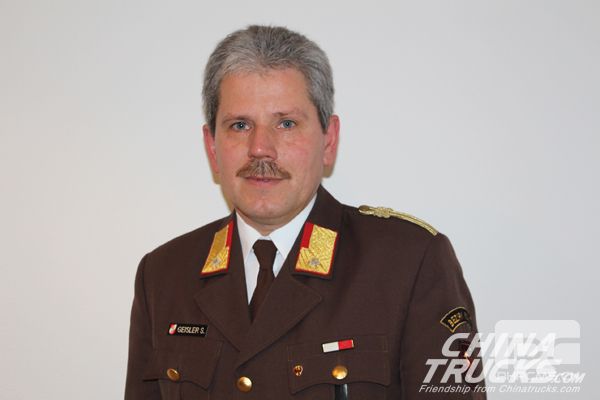 Additionally, the integration of body and pumping equipment is crucial for the effectiveness of a fire truck. "EMPL is proud to present this vehicle together with MAN and Allison," said Reinhard Gruber, fire trucks sales at EMPL. "With an Allison in the drive train, the chassis, body and pump work together efficiently. EMPL extinguishing technology makes the vehicle equipment optimum for any job."
MAN TGS 18.400 4x4 BB, TLF-A 3000/150/50 with Allison 4000 transmission and EMPL body
End user
Volunteer fire department Zell am Ziller, Austria
Chassis (manufacturer)
MAN Truck & Bus AG
Chassis (type)
MAN TGS 18.400 4x4 BB
Wheel base
4.500 mm
Body (manufacturer)
EMPL
Body (type)
TLF-A 3000/150/50
Engine
MAN D20 CommonRail
Engine output
294 kW (400 hp) / 1900 Nm
Transmission
Allison 4000 Series™ fully automatic transmission
Crew
1+8
Extinguishing media
3,000 liters of water, 150 liters of foam concentrate Class A, 50 liters of foam concentrate AFFF
Body specials
• H.I.T. CAN bus controller (display in the cab and at the pump)
• LED lighting concept
• 14 kVA power generator
• Pneumatic light mast Function Light, electric tilting and turning (8 x LED Headlamp)
• Foam proportioning: CTD Cameleon, electric foam pump - 30 l/min
· • Power-hose reel 50 m