AIIB President Visits SINOTRUK
www.chinaspv.com
: In the afternoon on June 2rd, 2017, president of Asian Infrastructure Investment Bank (AIIB) Jin Liqun and his delegation pay a visit to SINOTRUK. Ma Chunji, Party Secretary and Chairman of SINOTRUK welcome the delegation and accompanies them to visit the technological center of complete vehicle, engine laboratory, showroom of SITRAK and HOWO.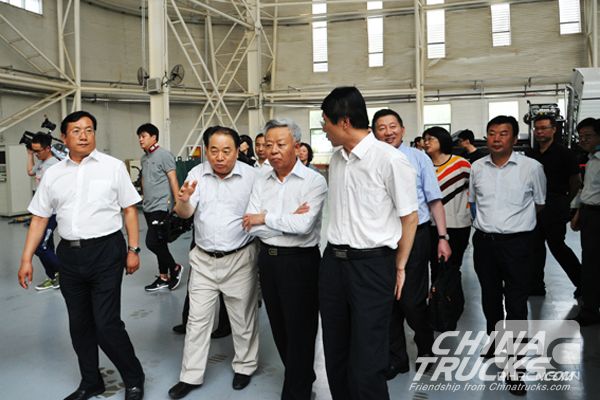 Ma Chunji introduces the operation and development of SINOTRUK, technological situation and technical performance of some displayed vehicles. During the visit, Jin Liqun centering on the emission, performance and export makes deep exchange with leaders of SINOTRUK.
As the cradle of Chinese heavy duty automobile industry, SINOTRUK has been in a leading position in terms of technology and performance. At present, its State V products are widely launched in the market both at home and aboard and welcomed by customers while the State Ⅵ products are able to realize mass production. SINOTRUK has been in the top position in export market for a record 12th consecutive years. Since the beginning of this year, orders from overseas market especially in Asia and Australia market grow rapidly. By the end of April, the export of complete vehicles has increased by 30% year on year.
Jin Liqun expresses appreciation for SINOTRUK's achievement in transforming pattern and adjusting structure under the scientific guidance. He says AIIB is willing to offer support in helping SINOTRUK to implement "going-out strategy" and "Belt and Road" Initiative and create more favorable conditions for Chinese manufacturers going globally.