WOMA High-pressure Water Cleaner with an Allison Transmission Offers More Power
www.chinas
pv.com: EcoMaster ZWG series with fully automatic Allison 4750 provides fuel savings up to 40 liters per operating hour, an improvement of 60 percent.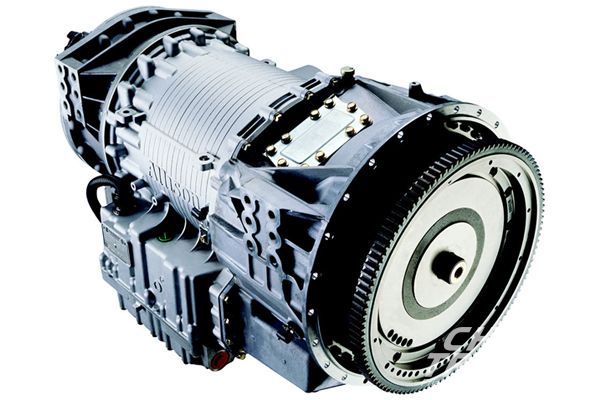 With its EcoMaster ZWG series, WOMA GmbH became the first company to offer high-pressure water cleaners with fully automatic transmissions. Equipped with the Allison 4750, the water jet technology provides advantages in terms of performance, fuel economy, water consumption and ease of use.
"The strength of this product is the fully automatic transmission that has been integrated between the high-pressure pump and the diesel engine,"said Günter Toonen, vice president of project management for WOMA. "The Allison transmission controls the speed of the pump in a power range of 50 to 500 kW. So the amount of water required is dosed precisely, and that enables important water-saving."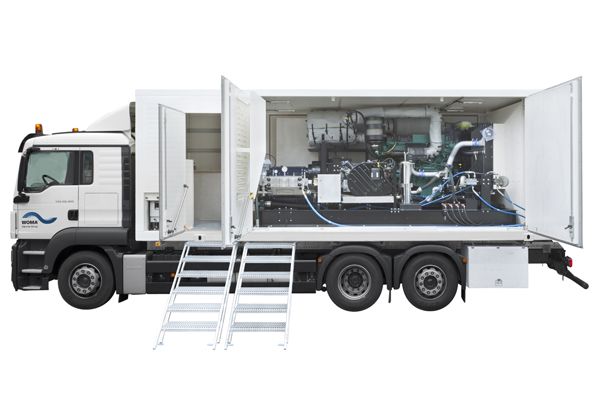 High-pressure water cleaners with capacities up to 4,000 bar are the specialty of the Duisburg-based company WOMA, a subsidiary of the international Kärcher Group. They cut concrete and iron, help to clean bridges and building facades, or clean contaminated soils and tanks by means of a concentrated water jet.
For mobility, the EcoMaster ZWG can be mounted on a truck. Additionally, the combination of WOMA's top-selling Z-Line pump and an Allison Automatic enables water pressure to reach up to 1,000 bar with a maximum nominal flow rate of 262 l/min.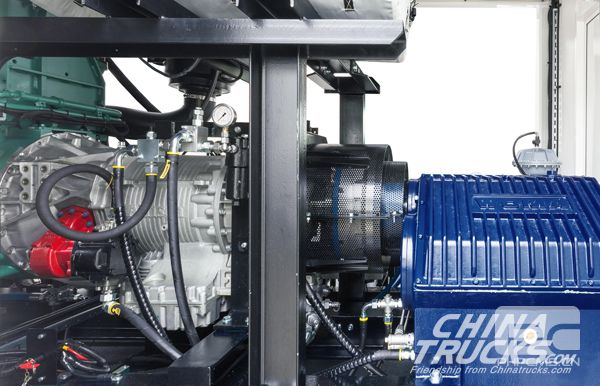 In this application, six of the seven gears available on the Allison 4750 Oil Field Series™ transmission are used: five gear reductions and one overdrive. The gear selection is made electrically by a push button on the control cabinet. While the engine is running, the speed of the high-pressure pump can be adapted to the particular application and the local conditions, thus significantly reducing the fuel consumption.
"Depending on the selected gear, up to 40 liters of fuel per operating hour can be saved compared to machines without transmissions," said Toonen.
Available with the Volvo Penta TAD1672VE or TAD1643VE engine, the overdrive function of the Allison transmission in sixth gear consumes up to 10 percent less fuel at a lower engine speed than the same pump, at full power, without an automatic transmission. The speed reduction also results in less noise, and reduced wear of the pump, which makes it more durable and less expensive to maintain.
The Allison 4750 with a torque converter and Power Take-Off (PTO) provision is suitable for engines up to 665 hp (496 kWh) and a torque of 2,644 Nm. For the EcoMaster ZWG, the integrated PTO manages lubrication of the water pump to ensure smooth, continuous operation.
"With the flexibility of combinations, we can cover a complete range of models and offer a wide range of high-pressure applications for the industry," said Toonen.
About Allison Transmission
Allison Transmission (NYSE: ALSN) is the world's largest manufacturer of fully automatic transmissions for medium- and heavy-duty commercial vehicles, and is a leader in hybrid-propulsion systems for city buses. Allison transmissions are used in a variety of applications including refuse, construction, fire, distribution, bus, motorhomes, defense and energy. Founded in 1915, the company is headquartered in Indianapolis, Indiana, USA and employs approximately 2,600 people worldwide. With a market presence in more than 80 countries, Allison has regional headquarters in the Netherlands, China and Brazil with manufacturing facilities in the U.S., Hungary and India. Allison also has approximately 1,400 independent distributor and dealer locations worldwide. For more information, visit allisontransmission.com.
About WOMA GmbH
WOMA GmbH, a subsidiary of the international Kärcher Group, is a leader in high-pressure water jet technologies. For over 50 years the company has been developing special tools and machines for the cleaning, removal and cutting of surfaces and containers. The Duisburg-based company with about 200 employees operates globally and is with its products one of the "top three" of the world market. For more information visit www.woma.de.