SHACMAN Delong X3000 LNG Truck and M3000 CNG Truck Set to Make Splashes
On May 10, the 19th China International Natural Gas Powered Vehicles, Ships, Refilling Station Equipment Exhibition was held in Beijing. Shaanqi brought Delong X3000 LNG truck and Delong M3000 CNG truck on display.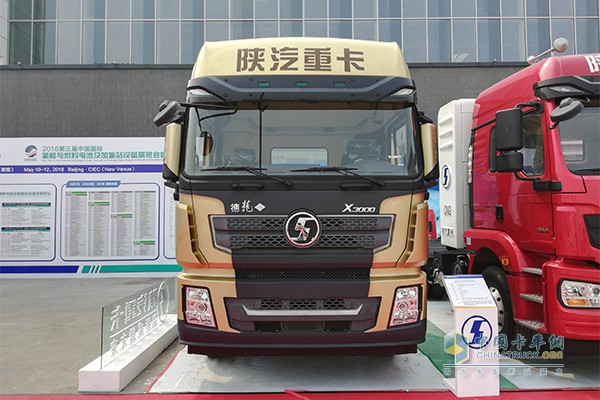 Delong X3000 LNG truck is equipped with 13L liquefied natural gas engine made by Weichai. Able to generate 430 horsepower, it can reach its maximum torque when the rotation speed reaches 1,100 r.p.m. Its Fast 12-speed manually controlled transmission gearbox has a lower weight and can dissipate heat in a faster manner. In addition, equipped with a gas tank with a volume of 995 liters, the truck is able to drive 1,000 kilometers continuously, fully meeting the requirements for long-distance transportation.
Thanks to the special gas refilling facilities, it only takes about ten minutes for the truck to be fully refilled. Also worth mentioning is that the truck has successfully lowered its weight to 9.2 tons, helping the vehicle achieve higher fuel economy.
Having been involved in developing natural gas powered trucks for nearly two decades, Shaanqi has made a number of technological breakthroughs. Currently, Delong X3000 LNG truck has already gained a solid foothold in the market. (www.chinatrucks.com)