First 10 Mining Trucks with K12 United Power Exported to Vietnam
On July 20, first 10 Pengxiang minning trucks with K12 united power were delivered to customer from Vietnam after conducting customer and inspectation procedures in pingxiang port, Guangxi province.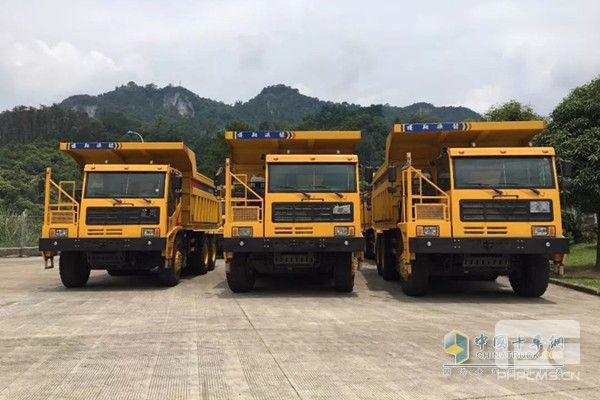 Vietnam had started implementing Euro 4 emission standard from January 1, 2018, which required importers and manufacturers to start selling Euro 4-compliant vehicles. After getting that news, Pengxiang Auro and OEM had a deep discussion with its customer on the choice of engine and deciced on YC6K1248-40 engine.
As this was the first mining trucks coming standard with Euro-4 engine in domestic China, Pengxiang Auto has arranged technicians to watch closely during the whole production and adjustment period. By working hand in hand with its OEM, the first 10 trucks was delivered smoothly to Vietnam customer on 20 July, 2018. (www.chinatrucks.com)