Sinotruk Receives Orders of 209 for Its N Series Trucks in Shanghai
On October 27, 2018, Shanghai Jixin was helding a customer appreciation & Sinotruk N series product Launch event in Jiading, Shanghai under the theme "providing higher quality, greater value and aiming to set a new example". The event was attended by around 200 guests from Shanghai Transportation Management Department, Transportation Trade Association, Road Transport Association, China Express Association and Logistics Association.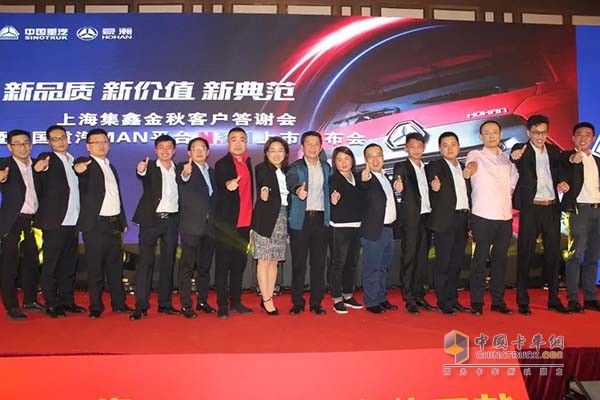 Test driving as part of the launch event, drew a great deal of attention from customers, who were satisfied in particular with N5G, N6G and N7G after personal experience.
Sinotruk N series trucks have been changed from inside to out. There are a lot of advantages in weight, power, price and fuel consuption and thereby favoured by customers. Up to now, N series trucks have been sold 3000 units since they hit the market.
With the presence of industry leaders and customers, the event ended with a complete success and got orders of 209 units of N series trucks. (www.chinatrucks.com)