Yuchai Power Sold 450,000 Units Eninges between Jan. and Nov.
From January to November this year, Yuchai's sales volume of engines reached 450,000 units. In addition, its production volume of engines for ships reached 30,000 units in the first eleven months.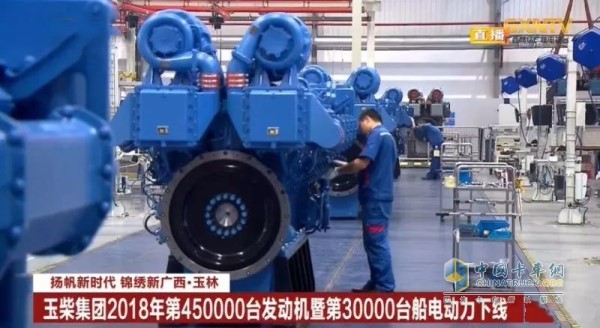 Thanks to the engine maker's relentless marketing efforts in recent years, Yuchai has delivered impressive performances in several key markets, including trucks, buses, engineering machinery, agricultural machinery, ships and generators.
Also worth mentioning is Yuchai's market share in power engines for both ships and power generation has been taking the leading position for several years. From 2015 to 2017, its engines for ships maintained an annual growth rate of over 30% for three consecutive years. Currently, Yuchai engines for ships account for 34% of the market, far above all other domestic counterparts.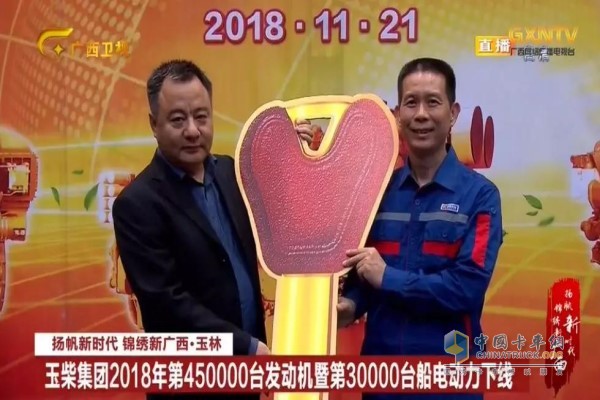 Yuchai YC12VCN engine boasts a rate power of 1,500 kW and fully meets Euro TA-luft standards. Having cut its body weight by 12%, the engine is able to save 10% gas consumption and improve power by over 20%. YC12VCN is chiefly designed for 1,200 kW power generators and can be mainly used for oil drilling, gas exploitation, methane project, garbage disposal. (www.chinatrucks.com)