Foton Annual Conference for Asian Region Grandly Held in Vietnam
Foton Motor's 2019 Annual Conference for Asian Region took place on December 5, 2018 in Da Nang, Vietnam, with 120 dealers and partners from 16 countries of Asia Pacific joinning together for the premier industry event.The conference is running under the theme "Customer Focused, Investment and Cooperation" with the aim of further promoting the localization of Foton motor with local partners.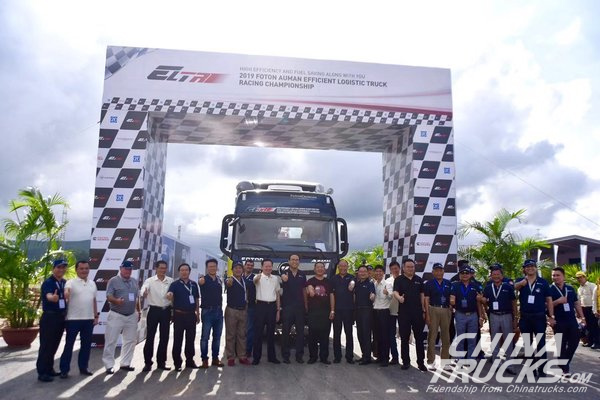 Established at the conference, Foton Vietnam Co., Ltd is the second national owned and operated company registered by Foton Motor in Southeast Asia after Thailand. Foton motor will build more parts warehouses and service systems to further satisfy local clients' requirements for vehicle and parts.
There are three strategic models purpose-built for Vietnam market being released at the conference. It includes AUMARK S light-duty truck, AUMAN EST and EST-M medium- and heavy-duty truck series.
Targeting at medium and high-end logistics market, AUMARK S light-duty truck has been built on a new platform. With Foton Cummins efficient power, the vehicle performance will be greatly improved in power, fuel, noise reduction, and weight.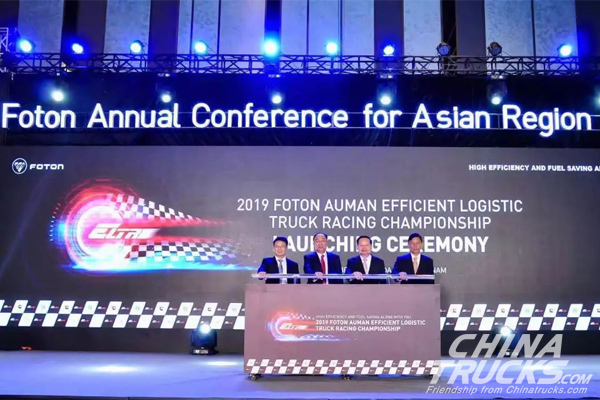 AUMAN EST and EST-M medium- and heavy-duty truck series are built with Foton Daimler Automotive technology. Targeting at medium and long-haul transport and efficient logistics market, the vehicle are fitted with Foton Cummins power, Foton ZF transmission. In addition to them, intelligent power system, smart auxiliary driving and fleet management systems also comes standard to cater to users' requirements for low operation cost and high efficiency.
Today, Foton has launched these three products in Colombia, Chile, Thailand, Russia, Malaysia, and Myanmar. Furthermore, a 3-year-7-country racing plan titled "FOTON AUMAN EFFICIENT LOGISTICS TRUCK RACING CHAMPIONSHIP" was also launched during the conference. It is learnt that the race aims to help drives to correct their driving habits and provide them with a more efficient and comfortable driving experience.