SITRAK National VI LNG Truck Sets to Make Big Splashes in the Market
SHACMAN SITRAK C7H 6×4 LNG truck boasts a host of internationally advanced technologies and is equipped with MT13 engine with National VI Emission Standards.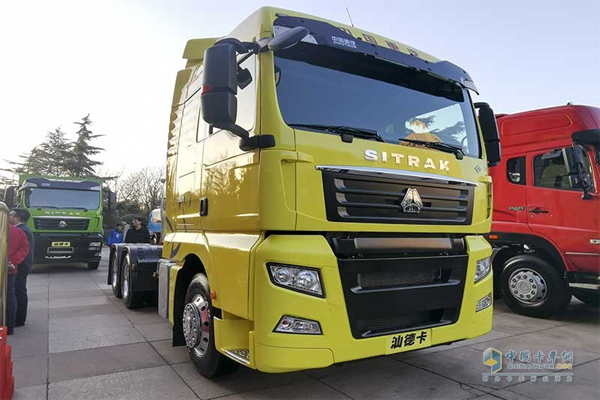 With a large-volume gas tank, the truck is able to drive over 1,000 kilometers continuously. When fully loaded, it only consumes 29-33 liters of gas for every 100 kilometers and thus helps its operators cut their operation costs.
The truck's MT13 engine powered by gas is built on the huge success of MC13 engine powered by diesel. It achieves more exhaustive combustion and delivers a maximum 480 horsepower.
Equipped with ZF16S2530TO 16-speed transmission gearbox and MCY13 rear axle, the truck is an ideal choice for medium- and long-distance transportation.
In addition, customers enjoy "1+1+1" service, 24/7 service and three maintenance services for free.