A Great Number of XCMG Wide Dumpers Ordered
A few days ago, the customer ordered more than USD 5million of 90T rock and raw coal dumpers for strip mine from XCMG Automotive Division after half a year of inspection as its excellent product quality and comprehensive and life-cycle services.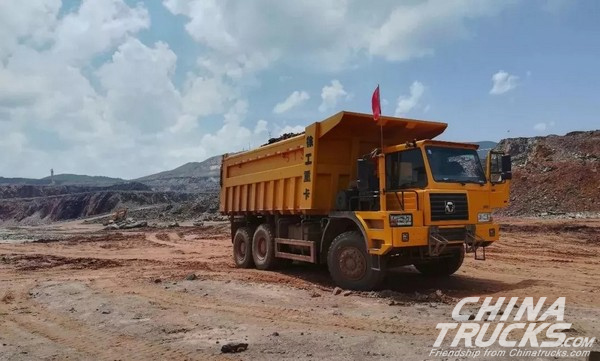 "The wide dumper is one of the fastest-growing and most competitive sectors in the industry of engineering machinery, and XCMG's products are widely welcomed as its unparalleled safety and adaptability to complex working conditions." XCMG engineer for wide dumper said to the reporter.
The dumpers used in mining are mainly used for transporting coal, muck, earth and stone and it is running almost all day with high load and strength, while the ordinary small dumpers are difficult to meet requirements, so the bearing capacity, reliability, stability, advancement, comfort and safety are extremely required.
These 90T wide dumpers are customized with rare and high-end configuration. The WP13G530E310 engine with self-extinguishing induction device is not only powerful, reliable and durable, but also mature and advanced in technology, low in emissions and economical in use. It is also equipped with rear view camera, centralized lubricating system and emergency steering function, improving the vehicle handling and safety.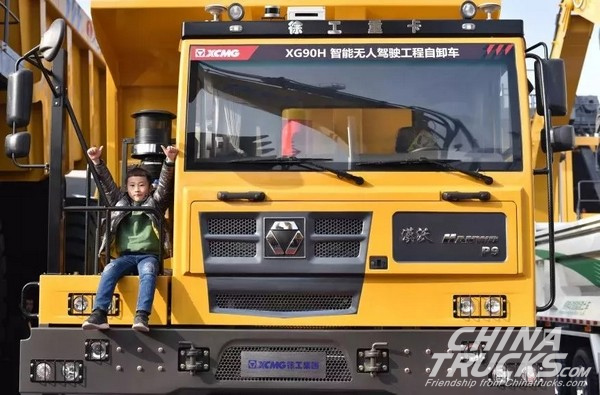 Even in harsh working conditions, the vehicle is still comfortable in driving. In order to adapt to all-weather working conditions, the vehicle is equipped with overhead protection device, insulation layer, high-power air conditioning and shock-absorbent seats so that it can prevent wind, rain, snow, dust and noise, and can adapt to the harsh working conditions; the cab is made of fireproof materials in line with the fire protection requirements and relevant standards, and equipped with two 8 kg fire extinguishers and fixed mounts.
The first homemade oil-gas suspension unmanned intelligent wide dumper unveiled at bauma China, 2018 redefines the working mode of the wide dumper. In order to conform to the complex landscape of mine, the vehicle is provided with XCMG "X-Intelligent Control" unmanned technology with functions of tracking and driving, intelligent obstacle avoidance, motion following, automatic steering, man-machine interaction and perception fusion, interpreting the dream of "smart mining".
Since the 90T was launched, it has been well sold in mining countries such as China, Indonesia and South Africa. It overcomes the Gobi operation, extreme ground temperature, heavy rain and half-meter deep mud and is widely accepted in the market as its brand advantages of "strong power and free control" and "high strength structure and reliable bearing".
As a traditional superior product of XCMG Automotive Division, more than RMB 100 million of the wide dumpers were sold in a month, many customers ordered more than RMB 10 million of products, and the dumpers were exported to more than 30 overseas markets, all of which witness the leading technical capabilities and quality service of XCMG Automotive Division in mining construction. In the future, XCMG Automotive Division will keep deepening the field of wide dumpers, developing the "technology leading and durable" products, and creating more possibilities and bringing higher values for customers!