Daimler Hands over First Electric Freightliner Truck in the U.S.
Daimler announced on on Dec. 20 that it has delivered the first Freightliner eM2 to Penske Truck Leasing in Los Angeles, where it will be tested in the real world for two years.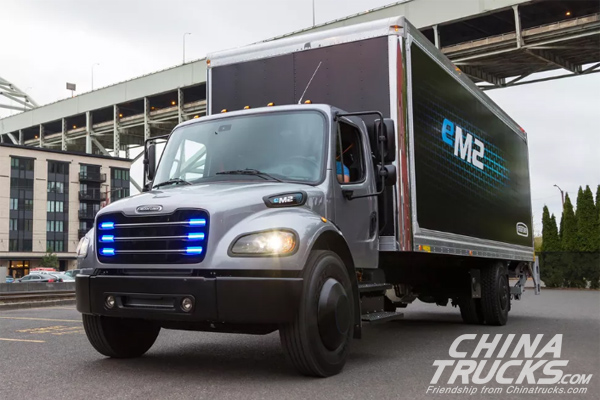 With a massive 325 kWh battery, Daimler says the Freightliner eM2 develops 480 horsepower and offers an estimated driving range of 230 miles -- making it perfect for local deliveries and last mile delivery services. Daimler claims the batteries can be charged up to 80 percent within an hour, but need an overnight charge to completely top off.
In the course of 2019, Penske Truck Leasing Corporation will receive will get in total 20 electric Freightliner trucks to its "innovation fleet" including 10 eM2 medium-duty trucks and 10 Freightliner eCascadia heavy-duty trucks. With 730 hp horsepower, eCascadia will provide an estimated range of 250 miles.