20 Units CNHTC Styr Trucks Arrive in Haimen for Operation
Recently, 20 units CNHTC's D7B 8X4 intelligent trucks for transporting construction wastes arrived in Haimen, Jiangsu province for operation, ushering a brand new era for the local truck market and further pushing forward the battle against the air pollution in the area.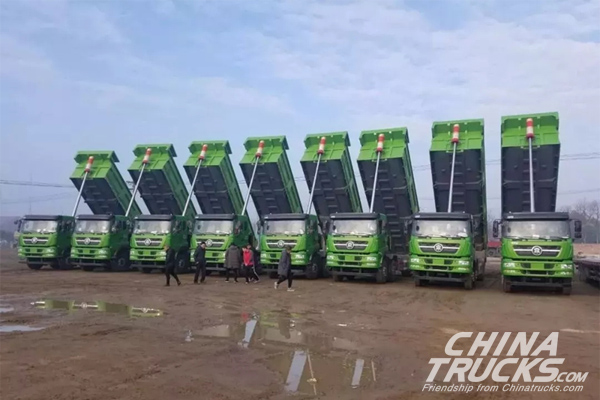 Styr D7B 8X4 intelligent truck for transporting construction wastes boasts a number of internationally advanced technologies, including Bosch high pressure common rail fuel system, SCR post-treatment system and D10B engine with 380 horsepower. It meets National V Emission Standards.
The truck is equipped with H72 driver's cockpit with a wider view for truck drivers. Thanks to the vibration muffling unit made by SACHS, the truck provides more travel comforts for drivers. In addition, the truck achieves higher level of intelligence, making the truck management easier for truck operators.