Hongyan Genlyon Fire-fighting Trucks Appear at Dominican Military Review
On February 27, Dominica held a military parade to mark the 175th anniversary of its establishment. At such a historical moment, a batch of Genlyon fire-fighting trucks manufactured by SAIC Hongyan made their appearance at the parade and attracted wide public and media attention.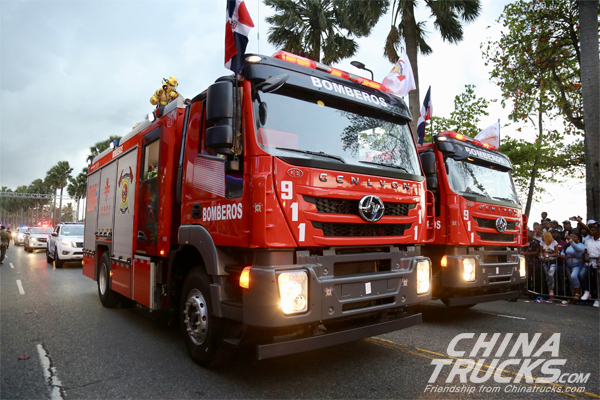 Equipped with a host of advanced technologies, the truck is able to work in various demanding conditions with temperature ranging from 50 degree celsius to minus 30 degree celsius. Boasting higher reliability and higher safety standards, the truck is able to accelerate to a speed of 40 km/h from a standstill in just 24 seconds.
In addition, Genlyon has made extra efforts to improve the travel comforts for truck drivers and fire-fighters.
SAIC Hongyan is also committed to providing timely after-sales services to its customers.