Weichai Land King Engine Production Volume Reaches One Million
Date:
2019-04-02
Source:
www.chinaspv.com
On April 1, a grand ceremony was held at Weichai's No. 2 Factory to mark the production volume of the company's Land King engine reaching one million in total.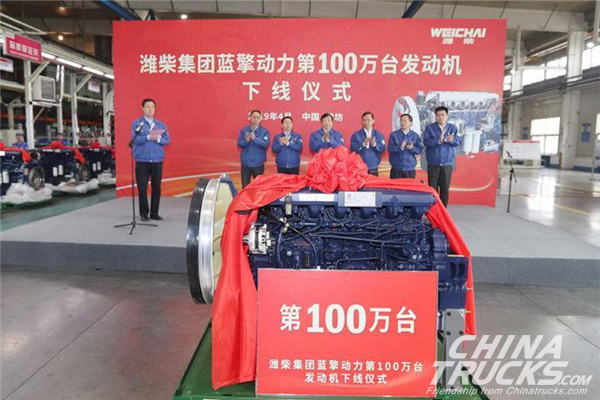 Independently developed by Weichai, Land King engine made its debut over a decade ago. Since then, it has been gaining a constantly rising popularity in the commercial vehicle market.
In 2018, a new power driveline for commercial vehicles built on the huge commercial success of Land King won National Science & Technology First Award.
Since the start of 2019, Weichai engines have been in huge demand in the market. In March, Weichi sold 100,000 units engines, making a new record in its history.
China Special Vehicle News Recommendation
China Special Car Recommendation
China Special Car Parts