Foton Makes its Debut in Panama
On March 28, Mantenequipos Inc., the distributor of Foton in Panama, launched a brand promotion campaign in Panama city. Thus, Foton officially entered Panama.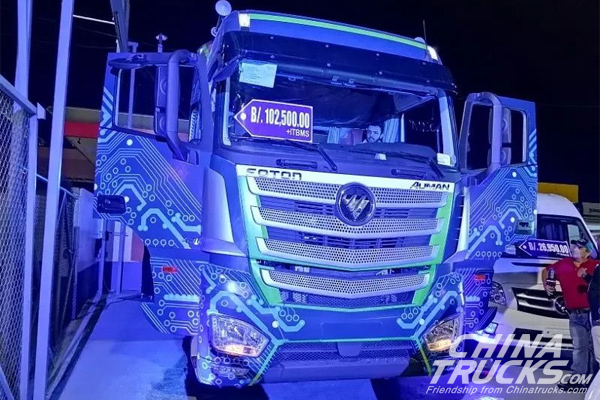 Luis Arragon, president of Mantenequipos Inc., made a detailed introduction of Foton, saying his company is confident for the continued growth of their long-term cooperative ties.
On the same day, Foton EST-A truck, EST-M truck, Foton pickups, Toano Vans, and mini-truck TM were put on display, attracting wide media and public attention. Foton EST-A truck, equipped with Cummins ISG engine, ZF AMT and high-end air suspensions, aroused keen interest among some customers.