XCMG Seizes Opportunities Along Belt and Road Areas in 2019
The "Belt and Road" areas create opportunities for the construction machinery industry. XCMG, as one of the key manufacturers, takes up the chance and expands its business to an international level.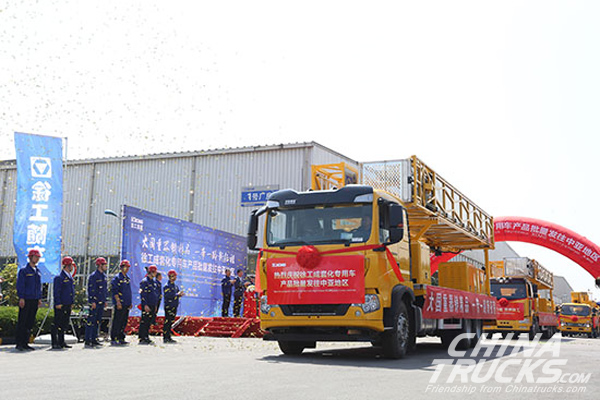 XCMG is intimately connected to the areas along the "Belt and Road" Initiative where 97% of these areas uses our product. In 2018, The number of exported products to Central Asia has been increased by 74% compared to the previous year, which was beyond the standard average of the market. XCMG exported almost 4,000 machinery products to overseas so far and secured the first place of exporting among Chinese Construction Machinery industry.
XCMG does not limit our market expansion in one place but all around the world, and we understand the essentiality of construction machine involved in building Infrastructure. XCMG takes part in the Luanda New International Airport Railway Project by sending 180-ton bridging units including bridge erector, beam truck and Inverted-mounting gantry. All of these customized construction equipment are made to withstand 200 km/h speed of the new railway. TJ180 bridge erector for example, is capable for full-range mechanical horizontal movement of beam segments and achieve one-time placement, which put both safety and efficiency at priority.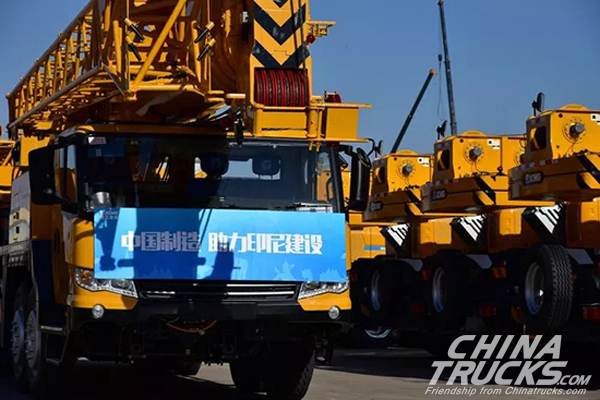 Exporting cranes to Indonesia is one of our insights on aiding Infrastructure project. Thanks to our advanced technological product and quality service, Indonesian users exponentially support our cranes. Crane export to Indonesia has accounted for half of the Chinese Market for 2 years since 2016, and thousands of XCMG cranes assist significant construction project in Indonesia.
While XCMG launched the 25 construction machinery models that target the overseas customers' need at the beginning of 2019, XCMG harvested an order from a large-scale ferrous iron ore project in Indonesia a month later. This project has sparkled ever since from the Belt and Road Initiative and is jointly cooperated by China and India. The demand of crane has rapidly increased from 10 to 200 since 2012, and this time, 22 Cranes including 11 QY55KA_Y and 11 QY75KA_Y, were sent over to Sulawesi for assisting a large-scale ferrous iron ore project in Indonesia.
XCMG has consistently achieved No.1 ranking in the Chinese loader exports market, and loaders have been the most competitive products for XCMG to enter the international market for 30 years. To keep up our work, we proposed "10 thousand and 100 million" initiative in January this year. It means to allocate 100 million yuan on preparing spare parts resources to overseas and improving digital Information management, so as to support 10,000 sets of machinery exports in 2019.
XCMG is on the right track of being more internationalized, and we believe quality service is the no.1 priority, and that will make us become "The Best Construction Machinery Brand." We will continue our craftsmanship on producing high-quality yet advanced products and will achieve more breakthroughs in the international market.