China's First All-Electric Autonomous Mixer Truck Rolls Off Line
First rolling off the prodution line on 29th, July, 2019, SANY's full electric autonomous mixer truck has been regarded as China's first one.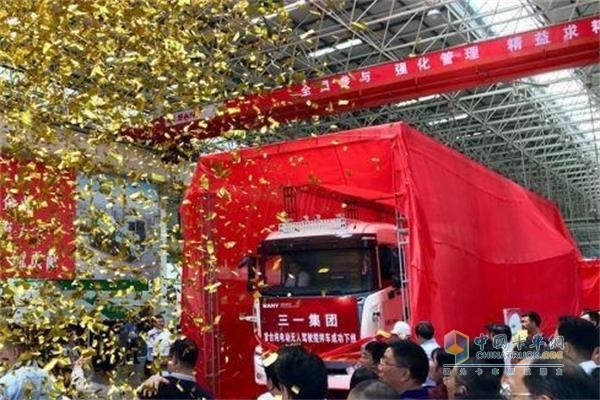 An autonomous SANY model SY408 mixer truck moved slowly out of the workshop after it performs a series of operations including deceleration, reversing, turning around and turning without a driver in the cab. Instead of manually performing the operation, It is done with a receiver and computer in the cab, the brain of the vehicle, also known as automatic driving system.
"Sensors and radars can detect the road ahead and send signals to a processor that issues commands to vehicle controller for autonomous driving." According to Peng Zhibo, the product manager of SANY, this automatic driving system is independently developed by Sany Intelligent Research Institute. With multiple convergent sensors, it can achieve centimeter-level presision through vision, laser radar and millimeter waver radar.
The mixer is based on a vehicle networking platform that enables real-time monitoring, analysis for operation efficiency, and remote diagnostics. At the same time, the vehicle also comes with a constant temperature management system, which can work at temperatures from 50 ° C to -50 ° C, irrespective of altitude.
According to the director of SANY Research Institute, SANY has so far got 8 patents for invention and 10 patents for utility model. Among the boons derived from autonomous driving will be security assurance as it takes less time for a vehicle sensing system to detect the road condition and response precisely than human brain. The all-electric autonomous mixer truck has an advanced battery system and thermal management for a 250km driving range. As an engineering truck, it is sufficient for operation on a daily basis. To compare to traditional diesel/gaslion-based mixer truck, it also has a 50% less consumption for energy and 60% less expenditure for maintenance.