Weichai Attends China International Internal Combustion Engine&Spare Parts Expo
Weichai attended the 18th China International Internal Combustion Engine & Spare Parts Exhibition held in Beijing from August 9 to 11. It put a wide spectrum of its engine products with National VI Emission Standards on display.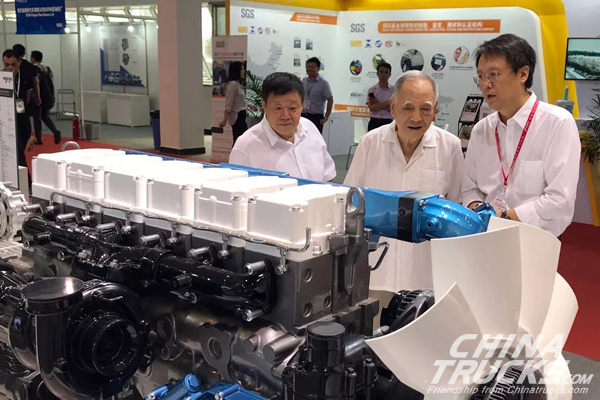 Weichai WP13, with high reliability, attracted keen interest among customers and journalists during the exhibition.
Weichai WP2.3N, WP3N, WP4.1N, designed for light trucks, medium trucks, light buses and school buses, were also the big highlights at Weichai's exhibition hall.
Apart from fossil fuel powered engines, Weichai new energy electric motors, fuel cells, and electric controllers, etc., all of which aim for greener transportation market, have gained growing popularity in the market.