Linglong Tyre Serbia to Start Operation in 2020
On September 8, 2019 China International Fair for Investment & Trade (CIFIT) officially kicked off in Xiamen, Fujian, attracting over 100,000 visitors from 120 countries and regions across the globe.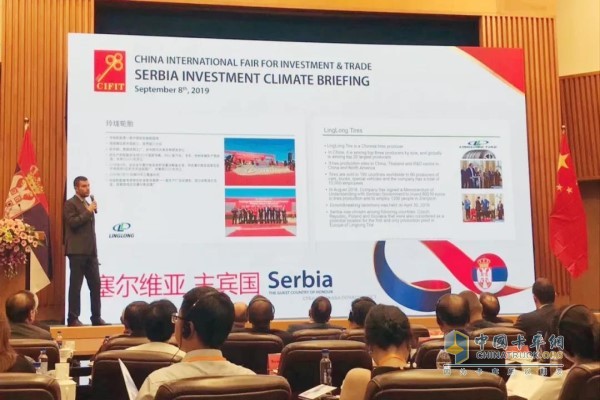 Upon the invitation of Serbian government, Linglong Tyre was invited to showcase its European project in Serbia. Wang Feng, president of Linglong Tyre, also attended Serbia's investment promotion, sharing his company's investment experience in Serbia.
Rasim Ljajic, Deputy General Manager of Linglong Tyre Serbia, revealed Serbian government would continue to support the construction of the project to ensure its earlier operation.
As one of the top 20 players in the world's tyre industry and the top three players in China's tyre industry, Linglong Tyre is planning to build another five factories in China and three factories in the overseas market to strengthen its overall competitiveness in the global market.
In March this year, Linglong Tyre Serbia was officially launched. As Linglong Tyre's second overseas factory, the one in Serbia will be able to produce 13.62 million sets of high-performing tyres with an annual sales income of 600 million USD each year. According to sources, Linglong Tyre Serbia will complete its construction and start operation by the end of 2020.