SHACMAN Signs a Strategic Partnership with CGGC
On October 21, SHACMAN held a ceremony for the delivery of trucks to China Gezhouba Group No.3 Enginnering Co., Ltd. for the construction of Mohmand hydropower projects. At the ceremony, a number of distinguished guests including Tang Yugang, deputy director of the Shaanxi Provincial Department of Commerce, Xie Juan, deputy director of the Department of International Economic Cooperation, Hu Yizhong, Chairman and the Party Secretary of China Gezhouba Group No.3 Engineering Co., Ltd., witnessed the grand ceremony of this project together with Yuan Hongming, party secretary and chairman of Shaanxi Automobile Holding Group.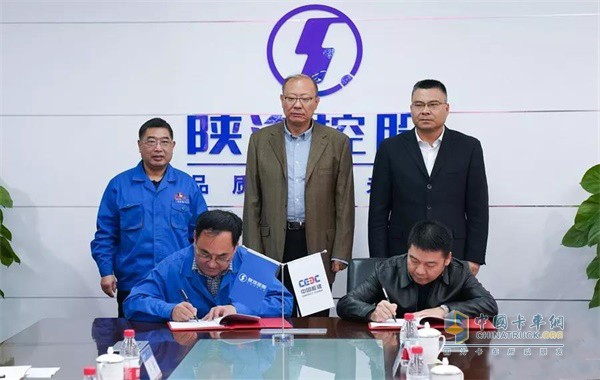 Yuan Hongming said at the ceremony that SHACMAN has grown significantly in recent years and managed to rank among the top three in domestic market. While in global markets, SHACMAN has connected with its customers across the world with a strong network of 200 exclusive agents, 360 after-sales service outlets, 22 parts warehouse and 100 maintenance centers. For the time being, SHACMAN has began localized production of its trucks in over 13 countries and sold its products to more than 100 countries, including South East Asia and Africa. Through the first three quarters of this year, SHACMAN has exported more than 19,000 units of vehicles, a year-on-year increase of more than 50%.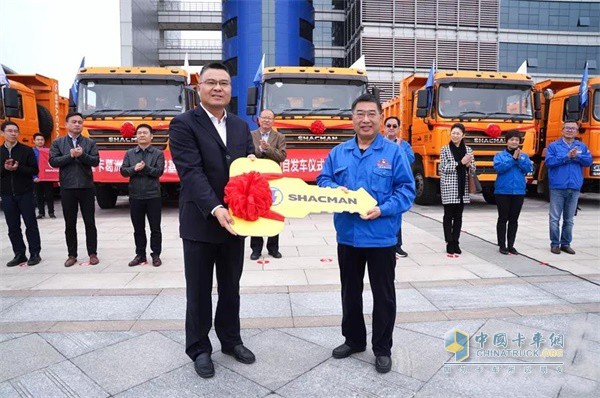 On behalf of the Provincial Department of Commerce, Tang Yugang congratulated to all of them for the delivery and stressed that the Provincial Department of Commerce will provide necessary services and policy support for SHACMAN to go global.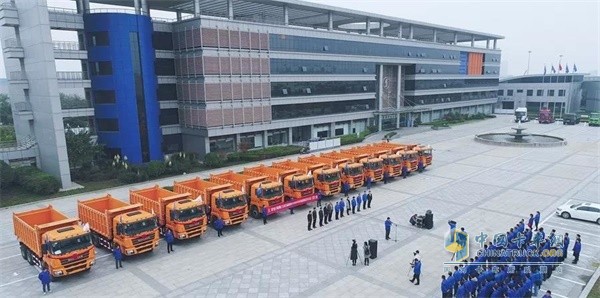 CGGC and SHACMAN have accomplished much through cooperation and this partnership will speed up and deepen more long-term cooperation between engineering enterprises and truck makers. It is hoped that SHACMAN will increase its global presence and continue to "go global" with high quality products and all-round services to address global customer needs.