China Commercial Vehicles Show to Kick Off in Wuhan
From November 1 to 4, 2019, China Commercial Vehicles Show will be held in Wuhan International Expo Center, China. This year's exhibition will present the latest technologies and commercial vehicles. According to China Truck Network (chinatruck.org), FAW Jiefang, Dongfeng Commercial Vehicle, Foton, SHACMAN, JAC, Nanjing Iveco, SAIC Yuejin, JMC and Chenglong Automobile will all participate in the exhibition with their latest vehicle models. In addition, in terms of spare parts, Yuchai, Jiefang Power, COMMET, Allison Gearbox, WABCO and other spare parts enterprises and CIMC Vehicles and other special vehicle enterprises will attend.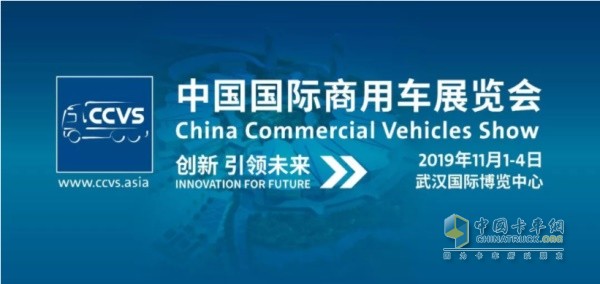 The first highlight of this year's exhibition is the unprecedented dynamic demonstration outside the exhibition hall and real-time driving experience. The dynamic demonstration area outside the exhibition hall is a major attraction. J7 premium truck, which represents the highest technological level of Jiefang heavy-duty trucks, will be put on display at the dynamic demonstration outside the FAW Jiefang exhibition booth. Participants can also try to drive the truck during the exhibition.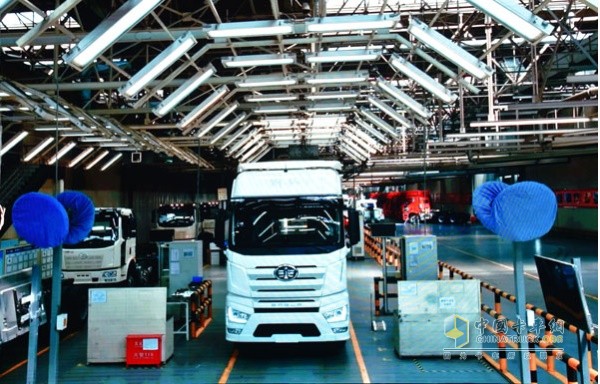 FAW Jiefang J7 Deluxe Tractor
The second highlight is that Anhui Cummins Engine is going to attend the exhibition for the very first time. Anhui Cummins, which was established just a few months ago, will put its 3.0, B4.0 and B4.5 engines with National VI Emission Standards on display. In addition, Dongfeng will present its new engine to the public.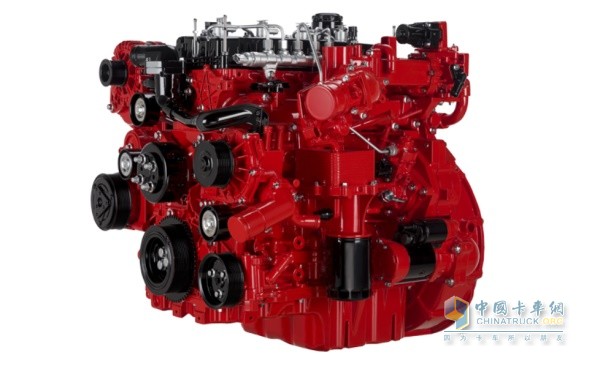 Anhui Cummins 3.0
It is also worth noting that Dongfeng Commercial Vehicle will also release a new power engine which is chiefly targeted at the fast growing engine market with National VI Emission Standards. The debut of the new engine should not be missed by all visitors.
The third highlight is that all enterprises will present a host of engines with National VI Emission Standards. With the formal implementation of National VI Emission Standards, all enterprises involved in this field have made great efforts. Dongfeng Liuqi Chenglong Vehicle will present Chenglong H5 engineering vehicle equipped with Weichai WP10H engine with a maximum power of 400 horsepower, Chenglong H7 truck with Dongfeng Cummins Z14 engine with a maximum power of 520 horsepower, and Chenglong H5 truck with Yuchai YCS06 engine.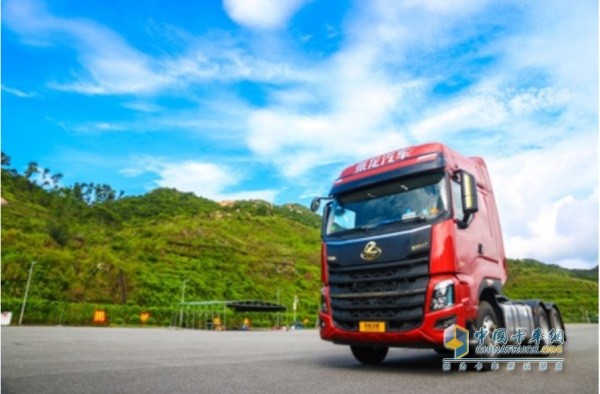 Chenglong H7 Tractor
The launch of Nanjing Iveco Ousheng series engines with National VI Emission Standards is expected to usher in a brand new era for the whole industry. Since its debut, Iveco Ousheng has been well received in many segments of the market, such as passenger and cargo transportation, logistics transportation and business commuting.
SAIC Yuejin will release the new product of AMT light trucks and C500 trucks with National VI Emission Standards. C500 truck is equipped with SAIC "V" power and Marelli six-speed manual-automatic integrated AMT gearbox. JAC will put natural gas powered trucks on display at the exhibition.
In addition to whole vehicles, Jiefang Power will participate in the exhibition with FAW Jiefang, and present CA6DM3, CA6DLD and CA4DK engines with National VI Emission Standards. The three engines are the three latest fist products of Jiefang Power. Yuchai is expected to put six new engines with National VI Emission Standards on display, including YCS06, YCK11, YCY24, YCA07N (natural gas engine), YCK08 and 6K13N.
The fourth highlight of this year's exhibition is that a number of new energy products have sprung up. FAW Jiefang will present a fuel cell light truck in the exhibition; JAC Shuailing will display its electric i3 and electric i5 trucks; JMC will showcase Weilong fuel cell semi-trailer; Foton will have Aumark IBLUE, TOANO IBLUE, Foton Forland DiGo electric vehicle on display in the exhibition.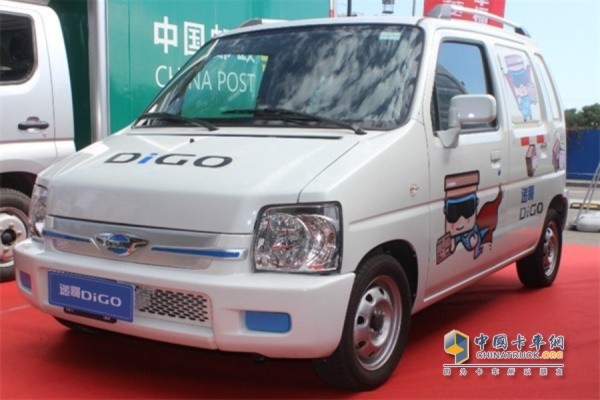 Foton Forland DiGo EV
The fifth highlight of this year's exhibition is the autonomous driving vehicles. FAW Jiefang J7 premium L2 commercial vehicle is equipped with intelligent driving technology; Dongfeng commercial vehicles equipped with intelligent driverless technologies, two new generation Dongfeng Tianlong concept vehicles and a new generation Dongfeng Tianjin concept vehicle will all be put on display.