XCMG, Shines on the International Market
Dedicated to the core value of "Taking Great Responsibilities, Acting with Great Morals, and Making Great Achievements" and the corporate spirit of being "Rigorous, Practical, Progressive, and Creative," XCMG keeps moving towards its ultimate goal of becoming a leading world-class enterprise capable of creating sustainable prospects.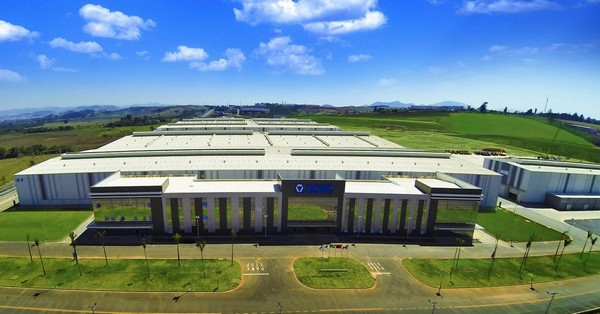 Nov. 12, 2019. Chinese President Xi Jinping arrived in Brasilia, Brazil, for the 11th BRICS summit. Upon the meeting between President Xi and Brazilian President Jair Bolsonaro, Bolsonaro said he hoped the two countries could not only increase but also "diversify our trade relations."
President Xi also echoed these positive sentiments, expressing hopes for the two countries to "strengthen multilateralism and build an open world economy."
As the two countries agreed upon the common belief to further develop the China-Brazil Relations and to strengthen the strategic partner cooperation of the two countries, XCMG, the leading construction machinery company, has also taken its part and made a significant contribution to developing in the Brazilian market.
2019 marks the 45th anniversary of the establishment of diplomatic relations between Brazil and China, and XCMG was awarded the "Highest medal of honor for China-Brazil Relations." This prestigious award is an acknowledgment from the Brazil government of XCMG Brasil's efforts and contribution in the last five years.
Namely, XCMG Brazil Manufacturing Base, the first wholly-owned manufacturing base of XCMG overseas, has become a benchmark for China-Brazil Economic. Just before the opening of the 11th BRICS summit, in this October, XCMG Brazil has been approved as China's first Construction Machinery Economic and Banco XCMG S.A., XCMG's first wholly-owned overseas bank, is also set to open in six months in Pouso Alegre, following approval from the Central Bank of Brazil. Banco XCMG S.A. is the first overseas bank of the Chinese manufacturing industry and the first foreign participant bank to receive direct approval from the Central Bank of Brazil.
Brazil is the start point for XCMG's to extend its influence onto an international scale. Not only does XCMG win the favor of the rapid-growing Brazilian market with its excellent product and attractive prices, but it is also because of XCMG's commitment and care for its social responsibility and public welfare. This February, during the flood disaster happened to a tailing of VALE, located at Brumadinho in the State of M.G., XCMG responded immediately and sent over the much-needed transport equipment and donation to the site.
Not only in Brazil, but XCMG has also made great achievements in its other international markets.
XCMG products continue to facilitate infrastructure construction around the globe. At the end of this October, world's largest crawler crane, XCMG 4000 Ton XGC88000 made its debut in the Jubail Industrial Zone, Dammam, Saudi Arabia. The crawler successfully hoisted a nearly 2000T scrubbing tower in the windy and dusty environment of a dessert with the highest temperature of 40°C. In the Northern region, XCMG also attended the China Machinery Fair Moscow 2019 as the only Chinese construction machinery company on Oct. 29.
Apart from developing products that can be applied to different working situations worldwide, XCMG also established strategic relationships with other world-class companies to lead the industry into a sustainable future together. This October, XCMG signed a strategic partnership with the leading global mining group Rio Tinto. Mark Davies, the Vice President, Global Procurement at Rio Tinto, visited XCMG Group on Oct. 30 and expressed his wish to lead the global mining machinery industry into a smarter future with XCMG's advanced high-tech mining products.
XCMG has always been committed to implementing its "Going Global" strategy, and today it has established a product sales network that covers more than 183 countries.