HYVA Portugal Partners with DAF in Air Force Deal
Hyva Portugal, in partnership with ACRV DAF, has supplied a Hyva HC361 E5 crane mounted on a 32T truck, to the Portuguese Air Force. The crane, with 36tm lifting capacity, was custom painted in green to meet the specific requirements of the Defence sector.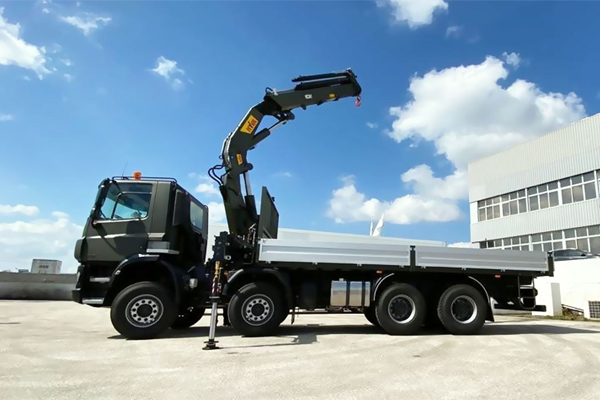 Key technical features of the crane
Hyva LAS (Liftrod Articulating System)
a double linkage system, that allows a constant lifting capacity
5 hydraulic extensions
for a maximum outreach of 14 meters
Hetronic Multifunction radio control
that enables the operator to control the crane with high precision and fully supervise the loading and unloading operations
Hyva EES (Extra Extension Speed)
based on a special regenerative valve during extension, ensures an incredibly high speed without compromising the safe operation of the crane
Hyva SDS (Smooth Descent System)
compensates for boom oscillation, ensuring smooth movement of the load
"We believe that partnerships are an important way to grow our business. This exciting project is proof of that. It is a significant breakthrough in the Portuguese market and we are convinced that there is more to come," explained Pedro Gouveia, Sales Director Hyva Portugal. "We are very proud to be the Portuguese Air Force's choice – as our sales team says after each sale, "Thanks for your confidence"."