150 Units Hongyan Heavy-duty Trucks Delivered to African Customers
Date:
2020-12-28
Source:
www.chinaspv.com
On December 24, SAIC Iveco Hongyan Commercial Vehicle Co., Ltd. (hereafter referred to as SAIC Hongyan) officially delivered 150 units 6x4 heavy-duty trucks to its customers in Ethiopia, Uganda, Congo and Egypt, supporting the cross-border flow of food, oil & gas, medicines on the continent.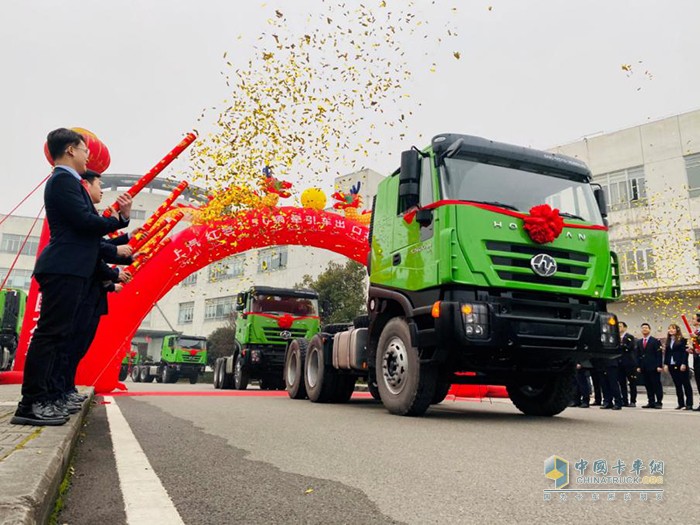 Equipped with JOST seat, ZF transmission gearbox, 430 horsepower engine, 20-ton Fiat driving axle, SAIC Hongyan heavy-duty truck delivers powerful performances and boasts higher reliability and higher loading capacity.
Thanks to the Belt & Road Initiative, SAIC Hongyan has witnessed a growing presence in Africa. Currently, a large number of SAIC Hongyan self-dumping trucks, cargo trucks, and special vehicles are working smoothly on the continent, enjoying a fast growing popularity among local truck operators.