XCMG Reach Stackers to be Delivered to Central Asia
Date:
2021-08-03
Author:
Alice
Source:
chinaspv.com
August 3, 2021, Xuzhou, China, Lately, a ceremony of XCMG's latest generation of port mobile machinery exported to Central Asia was held.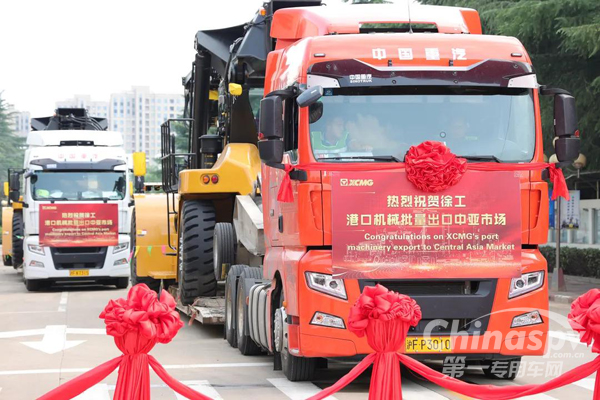 With higher attention to ecological protection, local enterprises in Central Asia advocated container transportation. And XCMG can better meet industry tendency and local customers' demands in terms of container coal transportation layout.
In the past three years, XCMG's reach stackers helped local mines and logistics to achieve high-efficiency development and earned customers' praise and recognition. This batch of delivered reach stackers will not only assist in Central Asian countries' large coal production base transportation but also make contributions to regional economy and trade development.
Focused on customers' demands, XCMG makes breakthroughs and upgrades in whole vehicle's optimization, product working condition adaptability and humanization design. The newly upgraded K series reach stackers can reach long product life span, better performance, high comfortability and convenient maintenance, which ensure higher efficiency, higher safety and higher reliability of container transportation and maximize customers' experiences.