XCMG Delivered First Batch of 20 Units Dump Trucks to Ningbo
Date:
2021-08-11
Author:
Rosy
Source:
chinaspv.com
August 11, 2021, Ningbo, China, Lately, the first batch of 20 units XCMG Hanfeng environmental protection dump trucks were delivered to a customer in Ningbo.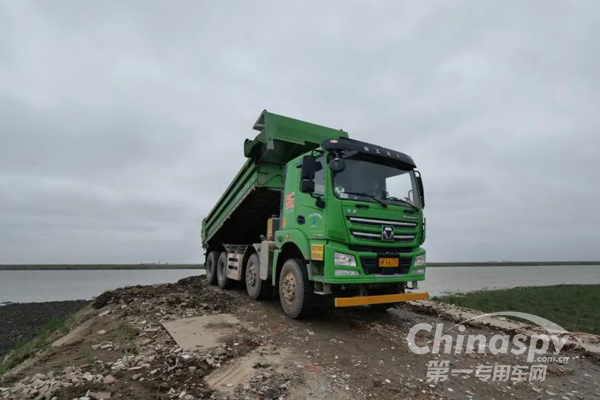 Hanfeng G7 dump truck has the classical golden power chain generally admitted in engineering vehicle field, which ensures strong power, high reliability, high durability and low maintenance costs. The cage-type cab and 4mm steel plate are guarantees for high safety, and the sound and heat insulation technology matched with advanced ergonomic design provide silent and comfortable working environment for drivers.

Aimed at the special nature of muck operation, XCMG heavy-duty truck launched hosted mode after-sales service, which means one-station and whole journey service ensures high attendance and solves users' problems.

Since launched, Hanfeng dump truck can be seen in every corner in China and has helped customers to operate easily under different working conditions and even joined in major projects.

In the future, XCMG heavy-duty truck will continue to hold green development idea and contribute to peak neutrality with more safe, intelligent and environmentally friendly solutions!
China Special Vehicle News Recommendation
China Special Car Recommendation
China Special Car Parts
China Special Car Manufacturers