Yuchai High-power Generators Exported to Overseas Market
Date:
2021-08-11
Author:
Grace
Source:
chinaspv.com
August 11, 2021, Yulin, China, Lately, Yuchai YC16VTD diesel generator matched with 1,600kW generator unit were finished tests and delivered to a customer in South Asia to serve as local urban engineering construction power supply.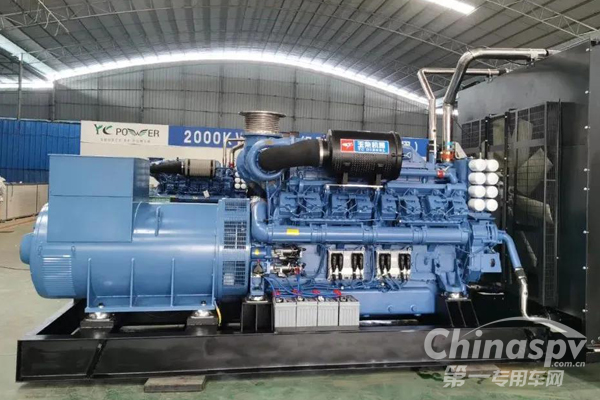 Yuchai YC16VTD diesel generator is a 16-cyclinder engine designed and developed based on YC12VTD and YC6TD mature platform, and is the first 1,500kW class non-road engine with national IV emission standards, which fills the gap in 40L-80L displacement engines. The engine adopts the most advanced electronically controlled high pressure common rail technology and has higher power density, higher reliability and better fuel economy, and can meet T3 and T4 emission standards compared with its competitors.

YC16VTD generator matched with 1350-1650kW generator unit can be used in data center, petroleum drilling, mining machinery and other normal and stand-by power supply.

In the recent years, Yuchai marine electric power products have received high praise from customers from home and abroad. From January to July 2021, Yuchai's sales of over 16L high-power marine electric power products doubled and further expanded the advantage in market shares. In particular, overseas sales increased by 138% YOY, and products were exported to Singapore, Philippine, Turkey, Nigeria, Peru and other countries and regions.