Jiefang & Linyu Integrated Mixer Trucks Dispatched in Batch
Date:
2021-09-10
Author:
Alice
Source:
chinaspv.com
September 10, 2021, Nanyang, China, On the afternoon of September 8, 10 units Jiefang & Linyu integrated mixer trucks with national VI emission standards set out to Nanyang.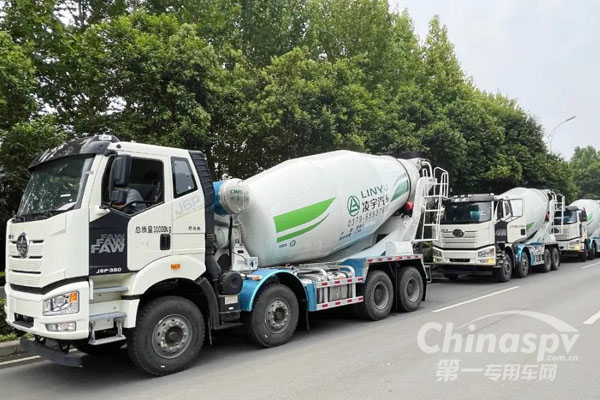 It is known that the customer has cooperated with Linyu for 3 years. This batch mixer trucks are quipped with Jiefang J6P and have high performance cost ratio:

380hp engine with large torque, strong power and low fuel consumption;

Customized hydraulic system, excellent performance and reasonable matching;

Linyu specially designed light weight superstructure has high wear-resisting and longer life;

Panoramic imaging, multifunctional steer and airbag seat ensure high safety and comfortability.

Since the implementation of national VI emission standards in July, CIMC Linyu has responded to national call actively and focused on developing environmentally friendly and intelligent products to help achieve carbon peak and carbon neutrality goals. The continuous orders proved that Jiefang & Linyu integrated mixer truck has strong market competitiveness.
China Special Vehicle News Recommendation
China Special Car Recommendation
China Special Car Parts
China Special Car Manufacturers