Yuchai Exports to ASEAN Increased by over 70% from January to August
Date:
2021-09-14
Author:
Nancy
Source:
chinaspv.com
September 14, 2021, Nanning, China, On September 10, 2021, the 18th China-ASEAN Expo with the theme of "sharing new land-sea channels and new opportunities and building a China-ASEAN community with a shared future" opened in Nanning. Yuchai showed many intelligent products to the annual event.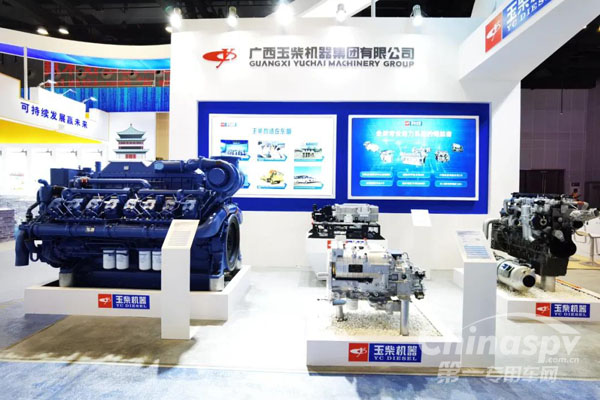 Yuchai exhibited first diesel engine YCK08 that obtained the National VI b emission standard certification report in China, the first domestic 1500kW non-road national IV engine YC16VTD, and Yuchai's fuel cell system, the world's first multi-purpose power split commercial vehicle hybrid power system that reached the world's advanced technology level .

Yuchai has been exporting products to ASEAN since the 1960s, and it has achieved rapid development in recent years. From January to August 2021, Yuchai exported nearly 16,000 units engines to the ASEAN market, a year-on-year increase of more than 70%. Up to now, Yuchai's cumulative export volume to ASEAN countries has reached 260,000 units, accounting for half of Yuchai's total exports.

Nowadays, Yuchai machines can be seen everywhere in the infrastructure construction, mining, transportation, agricultural production, and fishing of ASEAN countries such as Vietnam, Indonesia, and Singapore. The influence of Yuchai's brand is increasing, and the ASEAN circle of friends is continuing to "expand".