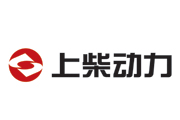 Shanghai Diesel Engine Co., Ltd
Founded in July 1947, Shanghai Diesel Engine Co., Ltd. (SDE) is located on the bank of the beautiful Huang Pu River. It covers an area of 820,000 square meters, with a total staff of more than 4000 people and the assets of 3.7 billion RMB.
In the past 60 years, SDE has always adhered to the tenet of creating new driving force for the social progress, providing good products to the customers, who may get rich with these products, been devoted to the research, production and manufacture of the professional diesel engines. Today, SDE is an extra-large State-owned hi-tech enterprise with business scope covering diesel engine, fuel-burning system, diesel generator set and investment. Its products have 5 series of G128/135, C(121), D(114), P11C, 105, more than 300 variables. The power range covers 60 to 600 HP. These products are widely used in heavy-duty vehicle, passenger car, engineering machinery, ships, mobile power station etc and well marketed to more than 50 countries and regions the world over. In 1994, it was the first company in China to get ISO9001 certification. Afterwards, SDE has passed QS9000 and TS16949 certification conducted by TUV Rheinland. In 2002 and 2005, SDE was given Shanghai Municipality Quality Golden Award respectively. In 2005, It was titled the "China Name Brand". In 2005, 6CT natural gas engine, launched by SDE, was evaluated to be the best engine for the year, by the World Passenger Car Association. In 2006, SDE was given the award of the best engine manufacturer for the year by the World Passenger Car Association.
SDEC is the technical leader in China internal-combustion engine industry. The technical center is the first to be listed among the State-grade technical center; it also has post-doctoral working station, it has the leading manufacturing process in China, possessing the integrated flexible production lines. In 2005, SDEC established the first-ever engineering academy in the enterprise with the participation of lots of domestic and international top experts, bringing the technical development system of SDE to come to the world advanced level. SDE will be integrated into the global production chain, to compete globally with its own advantages.