Jiefang Released January Numbers: Produced 18,010 Vehicles and 15,831 Engines
FAW Jiefang has released its January numbers on March 1st, confirming the production of 18,010 vehicles from its four plants nationwide. Of which 8631 units were produced from the base in Changchun, 7366 units from Qingdao, 1828 units from Chengdu base and 185 units from Liuzhou base.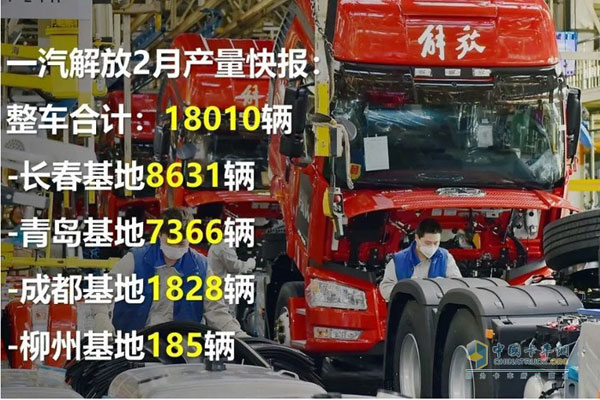 As for the vehicles delivered, Jiefang delivered 19238 vehicles in January, including 9167 units from its plant based in Changchun, 7777 from Qingdao, 2096 units from Chengdu and 198 units from Liuzhou.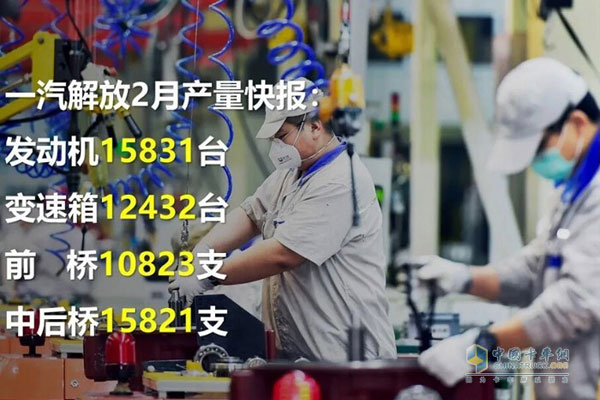 As for the assembly of major parts, FAW Jiefang ended the January with 15,831 engines, 12,432 transmissions, 10,823 front axles and 15,821 medium and rear axles.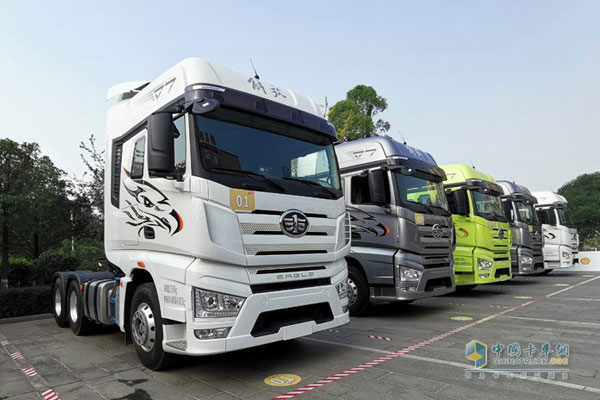 FAW Jiefang has resumed production in an orderly manner amid epidemic prevention and control efforts since February 10. To date, the daily production volume of Jiefang has reached 1283 units vehicles to ensure the required vehicles delivered on time. In future, more measures will be taken to achieve the goals they set at the beginning of the year.