CNHTC Truck Sales Volume in 2020 Exceeds 500,000 Units
On December 29, a HOWO TH7 truck officially went off the assembly line in its production base in Jinan, marking a new milestone for CNHTC. According to the truck maker, its sales volume of trucks in 2020 has exceeded 500,000 units, up by 68.8% year on year, reaching a new record high. Its sales volume of heavy-duty trucks exceeded 300,000 units in 2020, up by 67.4% year on year.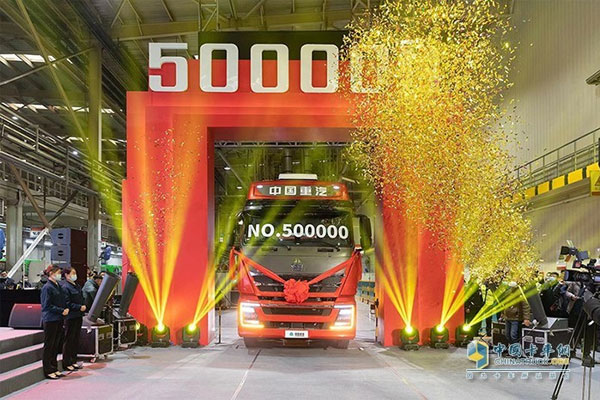 In 2020, CNHTC saw its sales revenue grow by 48.4% year on year and its profits grow by 65.5% year on year.
On January 17, 25 units self-driving electric trucks manufactured by CNHTC officially started operation in Tianjin Port, greatly improving the flow of containers there.
On September 16, CNHTC's new generation Huanghe heavy-duty truck made its debut. With a wind drag of 0.4, the truck has reached the internationally advanced standards.
On November 30, after several rounds of optimization, CNHTC's Sitrak truck reached a monthly sales volume of over 10,000 units. As one of the leading brands in China's heavy-duty truck market, Sitrak has recorded the highest monthly sales volume for eight consecutive months.
In addition, HOWO TX and TH7 have also entered the market with a host of advanced technologies.