Fighter Plane Engines Helps Fire Truck Injecting Water for Hundred Meters

www.chinaspv.com: It is always a major problem for fire fighting in high buildings, and recently a new fire truck is developed in Danyang, Jiangsu Province. The fire trucklook like missle fire vehicle, and the vaporific extinguishant can be jetting for over one hundred meters far and thirty meters high.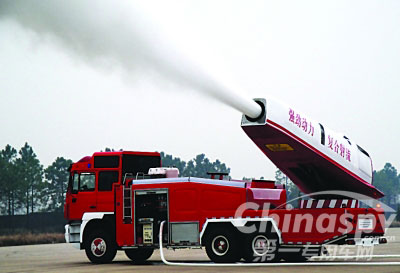 Fire truck
The turbojet engine rated power is 4,000 kw, and its effective jetting distance is over one hundred meters.
China Special Vehicle News Recommendation
China Special Car Recommendation
China Special Car Parts