Three China companies listed top ten world engineering machinery makers
Date:
2011-07-05
Source:
www.chinaspv.com

www.chinaspv.com: World top fifty engineering machinery manufacturers were released recently, and companies from thirteen countries were ranked top fifty, and ten of them are from China. XCMG, Zoomlion Heavy Industry and Sany Group are listed seventh, eighth and ninth.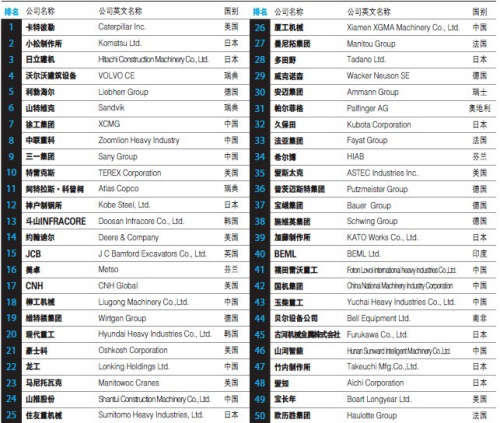 Top 50 engineering machinery companies
And most of the companies are from China, Japan and United States.
China Special Vehicle News Recommendation
China Special Car Recommendation
China Special Car Parts