Cummins F2.8 Turbo Engine Impresses Customers in 12th National Games
www.chinaspv.com: On August 31st, a grand opening ceremony of the 12th National Games was held in Shenyang City. For the important transportation, a total of 1700 vehicles were put into service.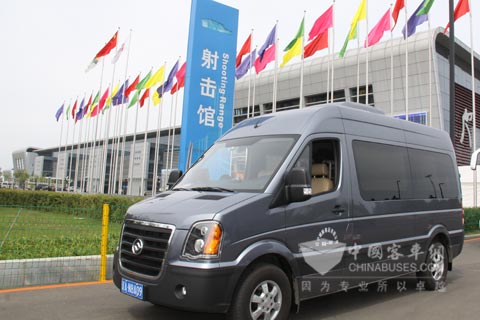 It's said 110 Huanghai light buses equipped with Cummins F2.8 Turbo engines were used to transport officials, athletes, media and special police, etc. who highly recognized the strong power and the comfort of the buses.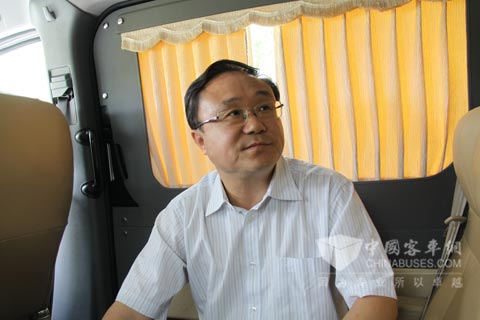 As the Chief Designer of Huanghai light bus, Mr. Sun Xiangguo spoke highly of Cummins F2.8 Turbo engine. He said to the reporter of www.chinabuses.com that "Cummins F2.8 Turbo engine matches with all Huanghai light buses. This powerful engine accelerates fast with peak torque of 360N·m, suitable for the 15-seat light bus. Besides, the noise of the diesel engine is low, improving the comfort of the passengers."

Liaoning Chengji Transport Company "Leifeng" fleet operated 43 Huanghai light buses, playing an important role in the National Games. The fleet head Mr. Jia was satisfied with the oil consumption. He said the average oil consumption of these buses during two months reached 9.5L. Besides, EBP energy-saving system helped with substantial cost reduction.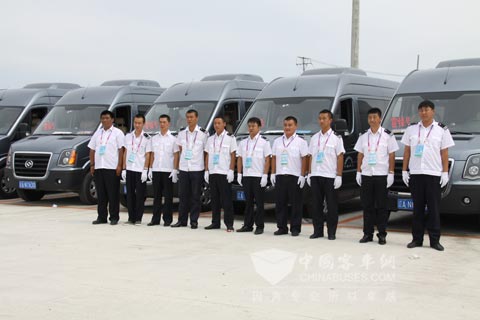 Strong power, low noise and low oil consumption of Cummins engine impress the customers in the National Games. Its excellence comes from years' technology accumulation of Cummins. The company even adds air intake heater, diagnostic switch, electric fan control, A/C control, self-adaption cruise, EBP, engine protection and speed management, etc. for the bus.