Cummins Offers Motor Generator & Power Electronics for Hybrid CV
www.chinaspv.com: Cummins Generator Technologies has developed its CorePlus Motor Generator and Power Electronics technology. Cummins believes there is a strong market for engine electrification in medium and heavy duty commercial vehicles and has been investing in CorePlus technology, developing electrical Motor Generator and Power Electronics innovation.

The Cummins CorePlus Motor Generator will accelerate the evolution of engine electrification and drive even greater improvements in vehicle fuel efficiency and emissions reduction. It is available with power, torque and performance characteristics suitable for hybrid systems, electric vehicle designs, range extender solutions and electrical power generation in vehicles. A Power Electronics package embedding Cummins CorePlus Controls Software compliments the Motor Generator.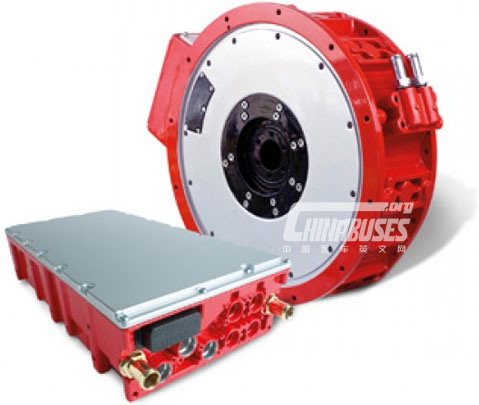 The Cummins CorePlus Motor Generator is fitted between the vehicle engine and transmission allowing OEMs to keep using their preferred engine and transmission. The Motor Generator has an integral rugged housing to allow it to operate in the harsh environment of the engine bay and has the torsional strength to allow engine torque to be transferred through it to the transmission.

The Cummins CorePlus Motor Generator, Power Electronics package will be launched during the Busworld exhibition for the European market.