Sales of CAMC Heavy Engines to Reach over 7000 units in 2014
www.chinaspv.com: CAMC special vehicles are regarded as the first brand of China engineering special vehicles, with market shares of over 60% in Guangdong market of mixer trucks, even up to 90% in Shenzhen, Xiamen and Foshan, successfully replacing the imported special vehicles.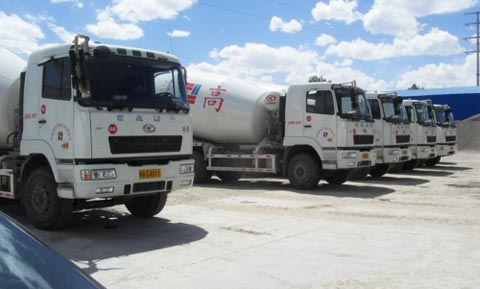 Apart from the leading position in China's engineering special vehicle field for over a decade, CAMC makes outstanding achievements in heavy-duty automobiles and key components. Its high-end heavy engines launched the market in 2013, independently developed and the sales volume is predicted to reach over 7,000 units this year.

Although affected by the slowing-down of China national infrastructure construction, He Xiaosheng, the assistant of general manager of CAMC, believes such trend beneficial to make self-adjustment of the industry yet. "The current conditions enable producers reasonably consider the proper marketing ways instead of the aggressive sales in the past." said Mr. He.
China Special Vehicle News Recommendation
China Special Car Recommendation
China Special Car Parts