Allison Transmission Provides Safe, Efficient Solution for Sanitation Trucks
www.chinaspv.com: Allison Transmission recently demonstrated the advantages of its fully automatic transmissions at the Fifth Council and Annual Meeting of the Beijing Association of City Appearance and Environmental Sanitation. In addition to enabling safe and efficient operation of sanitation trucks, Allison transmissions also provide increased vehicle maneuverability and driver comfort.

After observing the demonstration, Zhong Weikun, vice president of the Beijing Association of City Appearance and Environmental Sanitation, recognized the advantages of Allison Automatics. "With the addition of Allison transmissions, fleets significantly increase safety and durability," he said. "Driving is more efficient and comfortable, allowing management to better care for their drivers."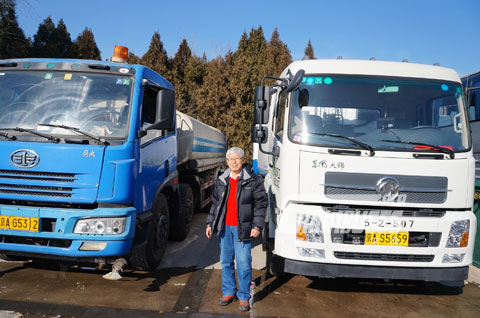 Allison's patented torque converter efficiently multiplies engine torque and smoothly transfers that power to the driving wheels. At the demonstration, participants were able to see the technology in action with an Allison-equipped Dongfeng Tianjin refuse compactor truck and a FAW Jiefang water sprinkler. Both trucks feature Allison 3500 fully automatic transmissions. Even on a grade, both trucks shifted smoothly from the bottom to the top of the hill without hesitation or delay.

The job of each refuse truck is primarily residential trash clearance, collection and removal. This is a critical service for a city like Beijing that produces over 18,000 tons of refuse every day. To efficiently manage the waste for such a large, densely populated area, sanitation fleets must ensure productivity, while mitigating driver fatigue as registered fleets cover a combined distance of 20,000 km daily.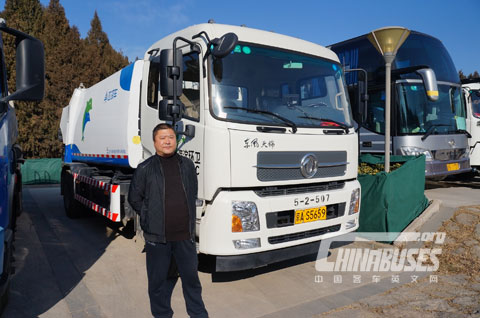 Driving in urban districts means encountering severe stop-and-go traffic during refuse collection and compaction. This highlights the need for productive and high performing trucks. Allison-equipped trucks are exceptionally powerful and accelerate more quickly than those using manual alternatives. Allison's Power Take-Off (PTO) provision delivers uninterrupted power to the compaction system while maintaining vehicle speed, enabling faster and safer operation.

According to Gao Yong, driver of the Allison-equipped refuse compactor truck from the 5th Sanitation Team of Haidian, his colleagues were able to finish their routes an average of 1.5 hours earlier than when they drove refuse trucks with manual transmissions.

Operating a 25-ton sprinkler, like the FAW Jiefang truck at maximum load capacity, is highly labor-intensive for drivers of manual-equipped vehicles – especially in urban areas. Allison Automatics eliminate the need to frequently step on the clutch or manually change gears, reducing driver fatigue and increasing the ability to focus on the road, which improves safety.

"Driving an automatic vehicle eliminates manual shifting. It's safer and easy to operate," said Liu Yan, driver of the FAW Jiefang water sprinkler from the 1st Office of the Dongcheng No. 2 Center. "In addition, the manual vehicle requires frequent clutch replacements, which take up to three hours to complete. In contrast, the durability of Allison transmissions improve vehicle availability, while reducing maintenance costs and downtime."