Ziegle Heavy-duty Foam Firefighting Trucks Join Xiamen Airport

www.chinaspv.com: In an effort to upgrade its emergency response capacity, Xiamen Airport recently purchased a batch of Ziegle TLF80/180 heavy-duty foam fire trucks. These vehicles was delivered on Novermber 12th and after a number of inspections and tests, they are now put into operations.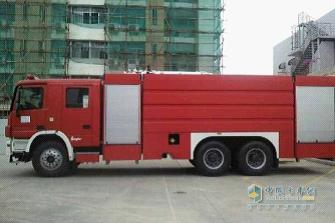 Boasting strong power, Ziegle TLF80/180 heavy-duty foam fire truck can be easily started up even at low temperatures. Moreover, it boasts high fuel economy and high reliability. With well integrated functions for protection, dismantle and towing, the truck holds a number of competitive edge over its predecessors, such as higher safety standards, higher environmental friendliness, higher efficiency and higher maneuverability. Drivers will soon receive related training. The new trucks will play a very important role in fire rescue work at the airport.

China Special Vehicle News Recommendation
China Special Car Recommendation
China Special Car Parts