C&C Shows Off U550 Tractor at Shanghai Intermodal Asia
www.chinaspv.com: In the fourth Intermodal Asia, C&C Trucks, as the only manufacturer of heavy trucks at the Exhibition, brings two new tractor models, among which U550 with advanced K13 engine shows off. U550, as a 6×4 tractor, are going to be used in the market of long distance logistics transportation.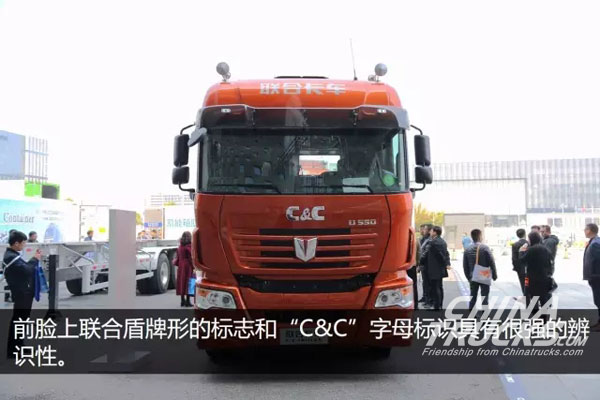 Exterior Painting with latte art
The shield logo and the letter "C&C" in the front face are highly identified, and U550 indicates that the vehicle delivers 550 horsepower.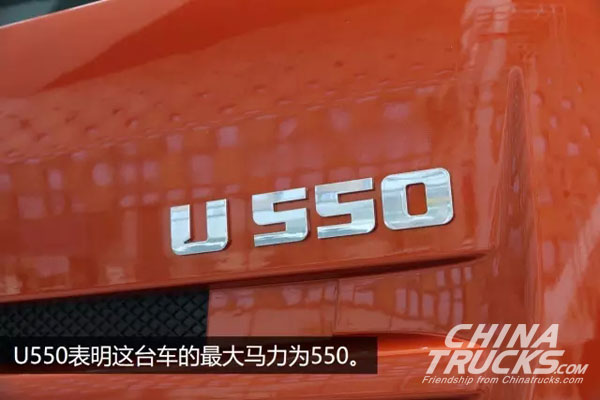 The manufacturer sticks a Kirin shaped festoon to the side of the driving cab, making it adorable. "EURO V" on the upper part shows the emission standard can reach Euro V level, and "6K inside" on the lower represents that the vehicle adopts 6K series engine.
Driving Cab with Simplicity, Generosity and Humanized Design
The interior of this cab delivers a feeling of simplicity and generosity. Its berth is more than enough for a little over-weighted person to rest. The instrument cluster is a liquid crystal display, looking more simple and full of technology.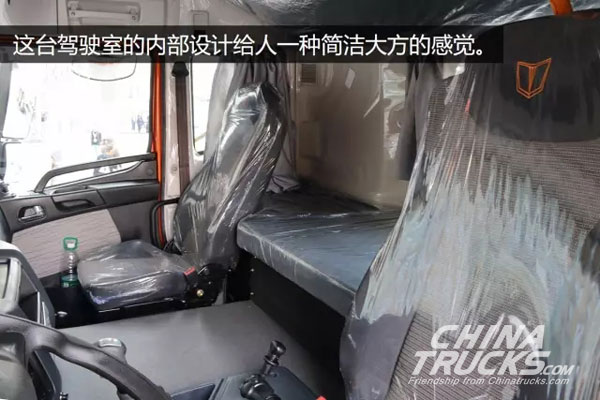 Chassis highlights--K13 Engine
This vehicle uses C&C Trucks' latest 13L and 550hp engine YC6K1355-50, with maximum horsepower up to 550 hp. The engine works together with a FAST 12-speed manual transmission, C12JSDQXL260T, a transmission of all helical gear with whole- aluminum alloy shell.
The rear axle uses C&C QL400 axle, and the speed ratio is only 2.92. The introducing of high-powered engine enables a lower engine speed at the same traveling speed, so that the oil consumption is reduced. The tire model is 12R22.5, and the wheels need lubricating at the wheel end. C&C provides free maintenance within a range of 50,000 km. Both the front and the rear adopt lightweight steel plate spring suspensions, with 3 steel plates on the front and 4 on the rear. Original oil tank volume is 700L, for extended range and less oil charging frequency.