Hongyan Delivered the First Batch of Muck Trucks to Fuzhou Customer
On September 25, 2017, the first batch of Hongyan Genlyon C500, a smart-driving muck truck, was delivered to its customer in Fu Zhou, Jang Xi province. Besides the Genlyon C500 delivered this time, there are another 50 muck trucks to be delivered here in October.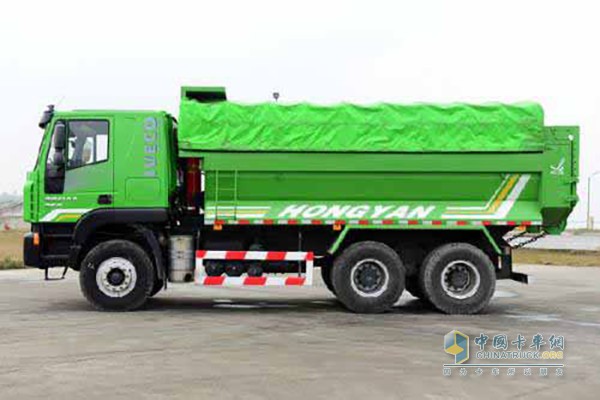 It is known that the trucks delivered this time are especially created for its Fuzhou customer. The engine used is a 9L Corso engine, which is able to deliver a maximum power of 320hp and meet National V Emission Standard. The transmission was improved from original 10 speed to 12 speed so as to adapt the local poor road condition. Furthermore, 5.214 FPT double grade cast axle is fitted to offer stronger load-carrying capacity. Specially, the U-shaped cargo box is made of high strength steel sheet and has a sliding soft top available. The whole vehicle has an appearance of green as required with words "Building Fuzhou is everyone's business" at the side wing.
As users has less knowledge about electronic fuel injection system and urea system that belongs to National V vehicle instead of National Ⅲ vehicle, business representatives and distributor give an explaination in detail as regard this. After getting a general understanding about Hongyan Genlyon C500, users highly praise the truck for its cab move backward, fuel filter system and self-checking function as a smart-driving, safe heavy-duty truck.(www.chinatrucks.com)