SAIC Hongyan Saw Its Sales Jump by 118% in Jan. & Feb.
From January to February this year, SAIC Hongyan sold 8,333 units vehicles, up by 118% year on year. With its market share reaching 4.68%, the company ranks the seventh place in the industry. For the past fourteen consecutive months, SAIC Hongyan has maintained the fastest growing momentum among all players in the industry.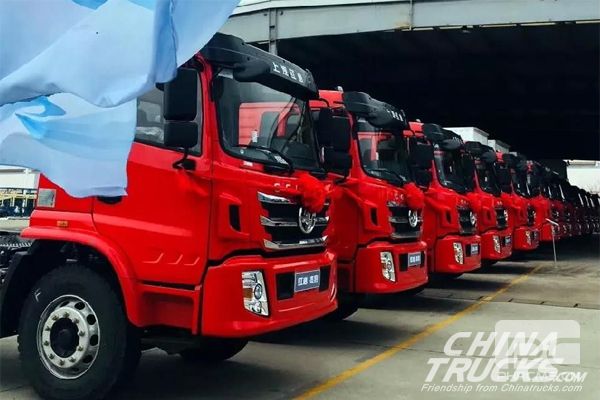 According to the company, its explosive growth can be firstly attributed to the equity structural reform. After the reform, SAIC has become the controlling shareholder of Hongyan. Thus, Hongyan has greatly sped up its decision-making process and reacted more quickly to the market changes. Another factor contributing to the sharp increase in its sales is the introduction of more innovative and intelligent technologies.
Currently, Hongyan's sedan-car transportation vehicle with center axle, goods transport vehicle with center axle, driving truck boasting the largest horsepower, and its internet-connected truck enjoy rising popularity among customers. Also worth mentioning is its firefighting truck with four doors, which is readily competitive on the global market but has cut its price in half.
As early as 2016, SAIC Hongyan officially launched its corporate reform, shifting its focus to trucks. Soon, it rolled out C500 series trucks (cargo transport trucks, self-dumping trucks and driving trucks). Its driving trucks can be subdivided into Jieshi and Jieka, both of which have optimized structures. (www.chinatrucks.com)