Kamaz-Master Visits Dongfeng Cummins
On April 2, Vladimir Chatin, the person-in-charge of Russia Kamaz-Master and Valery Sapkin, General Manager of Russia Cummins CBU, paid a visit to Dongfeng Cummins, aiming to further strengthening their cooperative ties.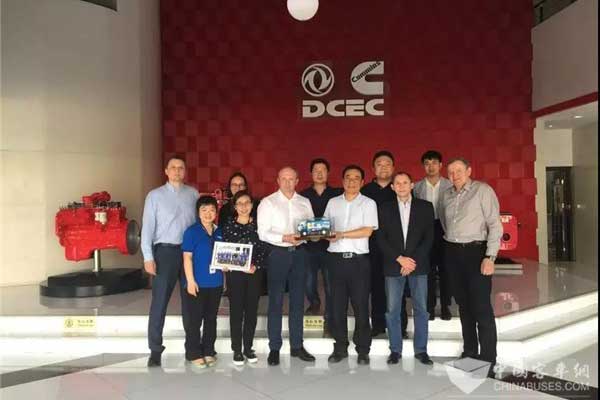 From 2000 to 2018, the legendary Kamaz-Master has successfully won 16 championships in the well-know Dakar Rally. The only difference in 2018 is that Dongfeng Cummins has also played a significant role in helping Kamaz-Master deliver impressive performances and finally win the championship.
According to a technician from Kamaz-Master, ISZ 13 engine made by Dongfeng Cummins fully demonstrated its high reliability during this year's Dakar Rally. "We are planning to equip one or two vehicles with ISZ engine made by Dongfeng Cummins to participate in this year's Silk Road Rally. In 2019, we will introduce more ISZ engine for our vehicles," said Mr. Chatin. (www.chinatrucks.com)