BYD Delivers World's First 500 Units T10ZT Electric Dumper Trucks in Shenzhen
On May 9, a grand ceremony was held to mark the delivery of 500 units BYD T10ZT electric dumping trucks to their customers Shenzhen Xinrongyuan Construction Engineering Co., Ltd. And Zhengbao Industrial Co., Ltd.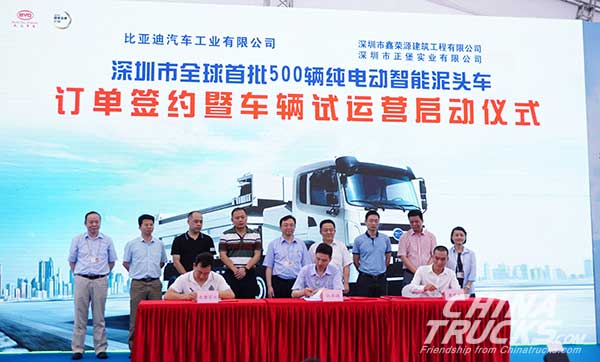 Tailor-made for the market in Shenzhen, the vehicle is the world's first wholly sealed intelligent dumping truck powered by electricity. Measuring 9,610 mm in length, 2,550 mm in width and 3,110 mm in height, BYD T10ZT electric dumping truck boasts a volume of 10.6 m³.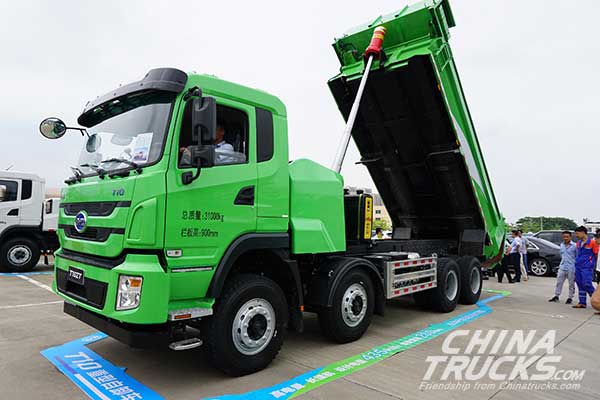 Equipped with phosphate iron lithium batteries, double driving axles, new generation motor control technologies, BYD T10ZT electric dumping truck has a power of 435 kWh. Getting fully recharged in just one and a half hour, it is able to drive continuously for over 280 km.
The 500 units BYD T10ZT electric dumping trucks put in operation in Shenzhen are expected to produce exemplary effects for the global new energy truck market. Moreover, they are set to help the local government combat air pollution. (www.chinatrucks.com)