Eaton and Shaanxi Fast Gear Announce a Joint Venture
Eaton and Shaanxi Fast Gear have announced they have signed a joint venture agreement to manufacture manual transmissions for light-duty commercial vehicles.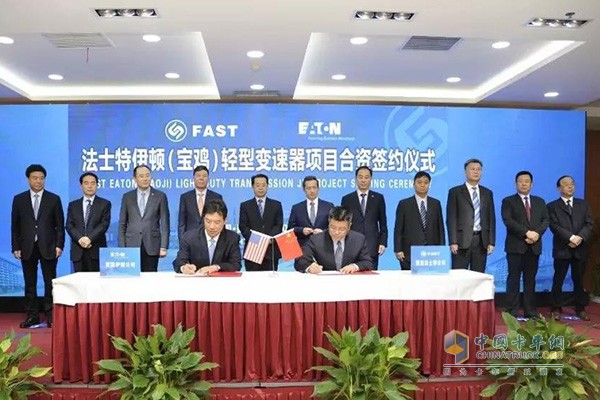 The planned joint venture will be based in the High Tech Zone of Baoji City, Shaanxi Province, China, and will develop, manufacture, sell, and service manual transmissions for the large and fast growing light-duty truck market in China. In addition, the joint venture will sell its products throughout the rest of Asia-Pacific, Eastern Europe, and Africa.
"We are pleased to announce our new joint venture with SFGW," said João Faria, president, Eaton Vehicle Group. "Eaton's efficient transmission solutions, combined with SFGW's infrastructure and current light-duty transmission portfolio, will strengthen our collective goal to help light-duty commercial vehicle OEMs meet increasing regulations for improved fuel economy and performance."
SFGW, headquartered in Xi'an, China, will own a 51 percent interest in the new joint venture. Eaton will own a 49 percent interest.
Eaton and SFGW are currently partners in a joint venture, Fast Eaton Clutch, that develops, manufactures, and services clutches and associated clutch components in China. Fast Eaton Clutch is based in Xi'an, China, and has seen a significant increase in sales since starting operations in 2014. (www.chinatrucks.com)