JMC Secures One More Deal for 2,000 Units Kairui EV
On July 26, it secured a deal with Beijing Mengyou Jude Business Service Co., Ltd. for providing 2,000 units Kairui EV. Before signing the deal, the two parties held discussions on cooperating in new energy vehicle rental business and new logistic services.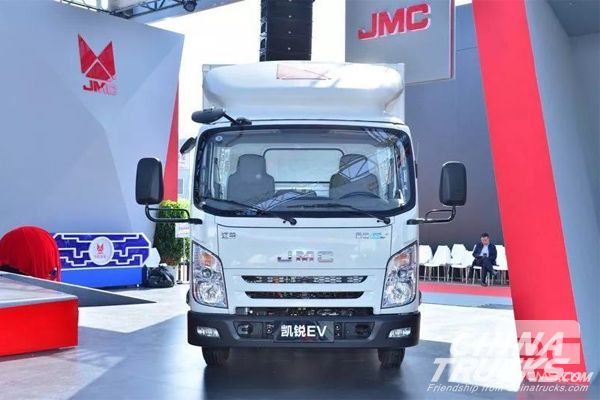 Kairui EV has a cargo with a space of 19 cubic meters and delivers impressive powerful performances. It only takes 7.3 seconds for the vehicle to reach a speed of 50 km/h from a standstill. In addition, it can be fully recharged in just one hour, fully meeting the rising demand for greener and more efficient urban logistic services.
Equipped with batteries made by CATL, Kairui EV boasts an enviable continuous driving distance. When operating at a constant speed of 40 km/h, it can drive 400 km continuously.
Kairui EV is also connected to the internet. JMC Intelligent Driving helps the vehicle accurately locate its nearly recharging stations. It can also perform several sophisticated tasks, such as remote control of the vehicle's doors, automatic diagnosis of the vehicle, driving behavior analysis and vehicle management.
This year, Kairui EV secured a few big orders, including a deal of 3,000 units Kairui EV on May 24 and a contract of 2,100 units on June 25, it signed a contract of selling 2,100 units. (www.chinatrucks.com)